Choosing a career is one of the most important decisions you would ever have to take in your life. This decision is not meant to be taken lightly and your choice would likely determine your spending power throughout your adult life. This means a lot of considerations should go into your decision on the career you want to undertake or the job you want to work at. This article brings to the fore the various careers and jobs that are in demand right now in South Africa.
Top In-demand Jobs and Careers in South Africa
Let's take a look at the list of the most in-demand careers in the various sectors in South Africa to enable you to make better career choices. Remember to also do your personal research.
1. Translator
Salary Range: R250,000 – R300,000
Required Skillset: The skill required for this job is language skills. You need to have proficiency in multiple languages (multilingual).
The job of a translator involves – as it says – translating. This requires the individual to be able to accurately convey the meaning of written words from one language to another. In South Africa, You can make money by being a translator in any organization that has international business connections. Translators are very essential and are in high demand in many businesses in South Africa.
2. Data Analyst
Salary Range: R400,000 – R600,000
Required Skillset: For this job, the first skill is computer literacy, and then programming skills, statistics, proficiency in math, etc.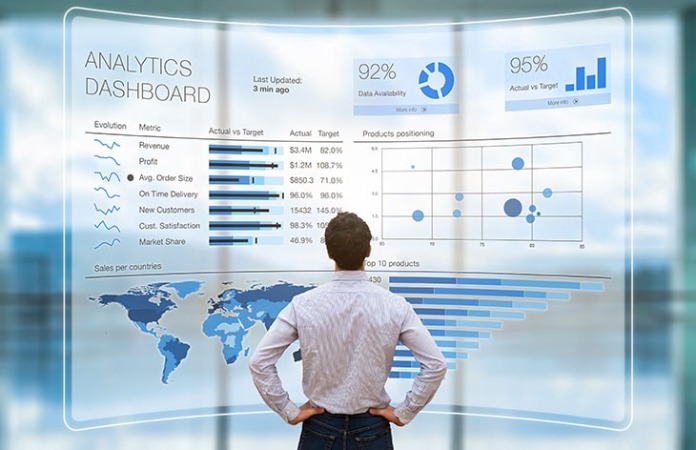 As a data analyst, you are required to identify and analyze data using statistical techniques and also interpret complex data sets. This job has become one of the most valuable jobs right now in South Africa and the pay is quite satisfying.
3. Cyber Security Specialist
Salary Range: R300,000 – R400,000
Required Skillset: You might require coding skills for this job. Ethical hacking skills and web development skills are also important.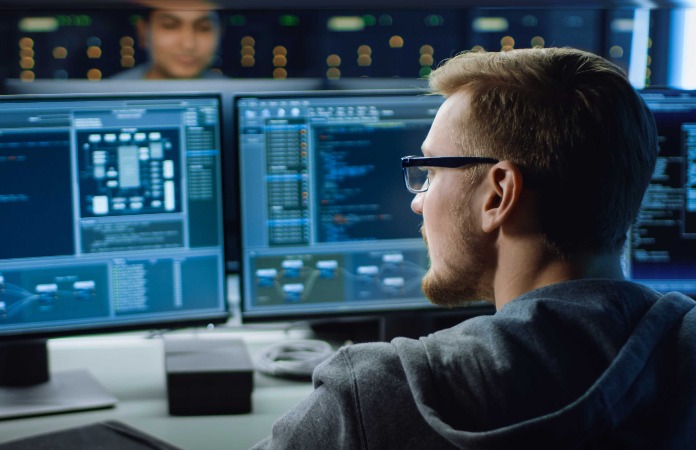 Cyber security involves ensuring that the information and data of internet users are safe from hackers. Cyber security is very important because the world is fast going digital and there is an increase in online theft so making cyber security more effective is vital in order to protect the internal servers of major businesses, especially those with foreign networks.
4. Structural Engineer
Salary Range: R400,000 – R500,000
Required Skillset: The skill required is project management (the ability to oversee a project and ensure it is carried out within the stipulated time frame). Maintenance requires experience in maintaining and ensuring that equipment is in the best working condition.
Engineering is a wide field of study but the one in high demand in South Africa is in the infrastructure sector due to its rich natural resources and landscape. Structural engineers are always on-site to oversee the development of bridges, highways, hydroelectric dams, and the building of power plants.
5. Banking Manager
Salary Range: R400,000 – R600,000
Required Skillset: The skills you needed for this role include expertise in business management, customer relation/service skills, knowledge in accounting and basic maths, excellent communication, and leadership skills.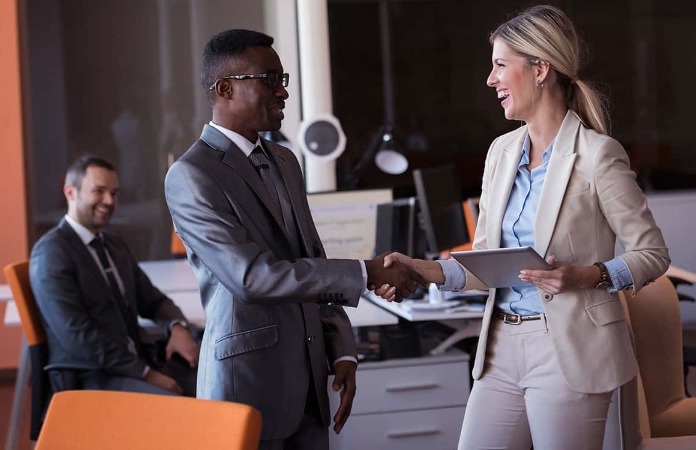 Banking jobs are one of the most accessible jobs in South Africa. It is an ideal job for fresh graduates who are looking to join the corporate world. As a bank manager, you are responsible for managing and supervising a bank branch by overseeing the financial reports, hiring and training staff, providing quality customer service, and creating ways to grow bank revenue.
6. Agricultural Engineer
Salary Range: R600,000 – R700,000
Required Skillset: Skills required for this job description include creativity, pressure management, and problem-solving abilities.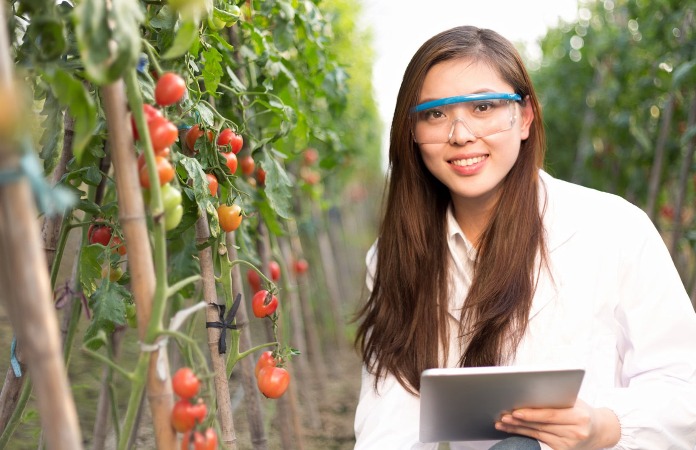 South Africa has a massive landscape that is rich in natural resources and very fertile for sustainable farming. The job of the agricultural engineers is to solve problems relating to power supply, environmental issues, machine efficiency, solving food scarcity problems, processing of agricultural products, etc. They work mainly in the offices but also travel to agricultural sites when the need arises. This job description has become popular and has been in very high demand since the pandemic.
7. Customer Support Specialist
Salary Range: R150,000 – R300,000
Required Skillset: The skill required firstly is good communication skill, attentiveness, retentive memory, and polite professionalism.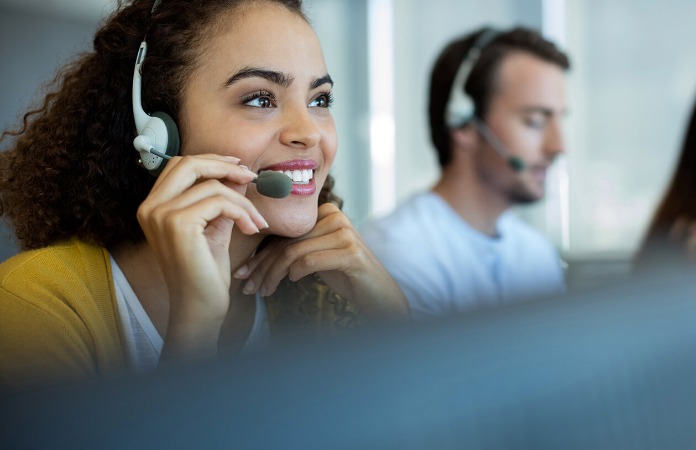 This has to do with resolving customer complaints politely. It's really not a job for everyone because it requires one to be fluent in speech, patient, and tolerant. There are many openings in South Africa for this job description.
8. Nursing Assistant
Salary Range: R200,000 – R400,000
Required Skillset: The skills required for this job description are empathy and compassion, astute observation skills, the ability to follow rules and protocols, time management, etc.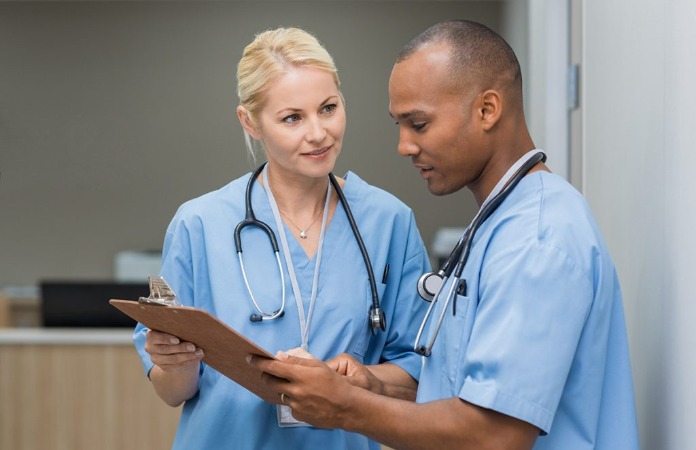 The health sector is one sector that is still very short-staffed in South Africa. Becoming a medical professional requires extensive schooling and then practice. As a nurse assistant, you get to provide healthcare such as checking vital signs, documenting their food and liquid intake, and also providing support to patients in a medical facility.
9. Investment Advisor
Salary Range: R240,000 – R375,000
Required Skillset: The skills required for this job include relationship management skills, knowledge of financial services, excellent analytical thinking, and proficiency in financial and accounting techniques.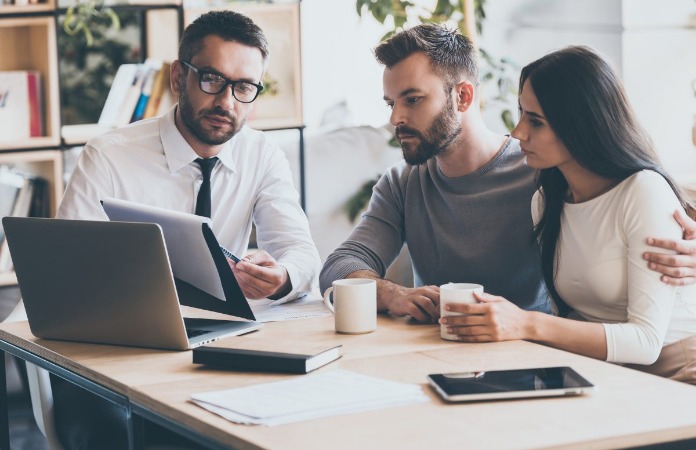 An investment advisor is one who provides advice and guidance to people or firms seeking to embark on an investment plan. They help you to check the viability of the investment and analyze it to check if it is a bad or good investment. Many firms in South Africa are beginning to employ the services of Investment Advisors and they are reaping the rewards in terms of significant business growth.
10. Front-End Web Developer
Salary Range: R400,000 – R450,000
Required Skillset: The basic skills required are computer knowledge especially programming.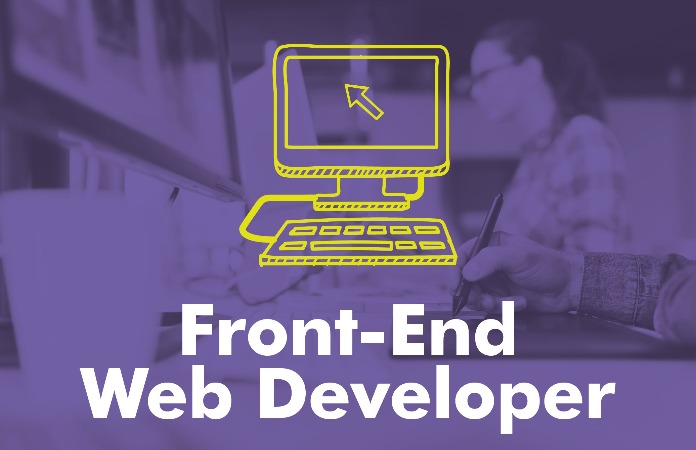 Since the tech boom in the early 2000s, web development has become a viable job and is available in South Africa. A front-end web developer is the one that ensures the implementation of visuals and interactive elements users engage in through their web browser. They ensure that the visitors on a website find it easy to access the page.
11. Content Creator
Salary Range: R200,000 – R250,000
Required Skillset: The skill required for this job is; you need to be social, creative, versatile, etc.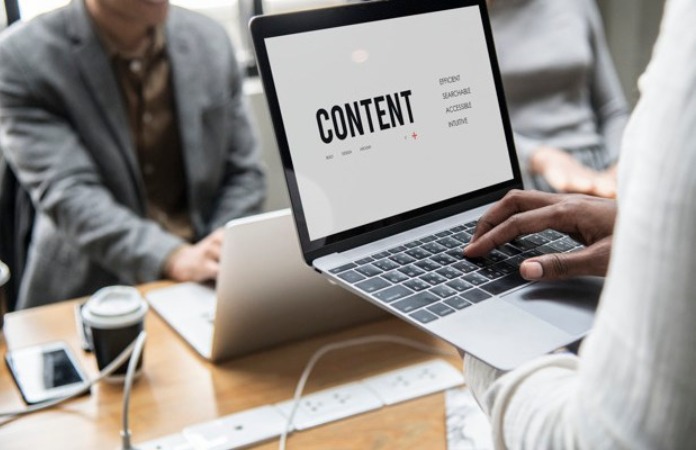 Social media has been one of the areas that are explored on a daily basis because it has proven to be very lucrative. Content creators are performers who produce entertaining or educational videos on YouTube, TikTok, Instagram, etc. If you are someone who can comfortably engage an audience with short skits, then this job is for you.
12. Credit Manager
Salary Range: R500,000 – R650,000
Required Skillset: Some of the skills required for this job include, ability to compute/calculate huge numbers, good communication skills, and abilities to hold excellent interpersonal relationships.
The job of a credit manager is mentally tasking but at the same time, it is financially rewarding. Credit managers are responsible for making and maximizing company profits while making sure that the company is in good stead to receive credit. As earlier alluded to, the roles are demanding, but they are also well-paid and in high demand across South Africa.
13. Office Administrator
Salary Range: R300,000 – R450,000
Required Skillset: Some of the skills required for office administrator jobs include mainly organizational and communication skills.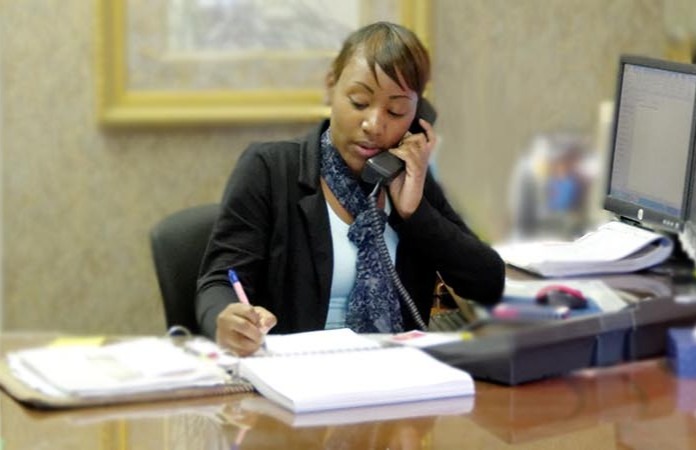 Office administrators are some of the most sought out professionals in the South African labor market today. These key players contribute immensely to a company's overall structure and perform heavy lifting work like hiring new staff, organizing departmental training, and executing general business coordination. Office Administrator roles are highly in-demand these days.
14. Logistics Manager (Supply Chain)
Salary Range: R700,000 – R800,000
Required Skillset: Some of the skills required for this role include high literacy and numeracy proficiency, attention to detail, and organizational skills.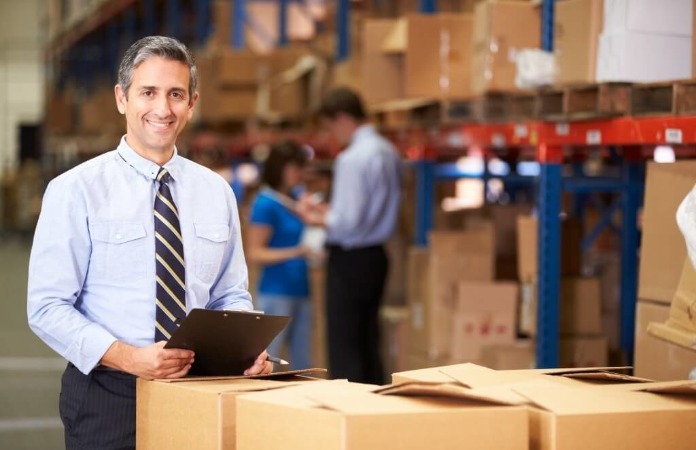 Companies in the supply chain business are always looking out for skilled logistics managers. These individuals are charged with overseeing the movement of goods and materials from the point of distribution to the point of storage. The wonderful thing about logistics is that it is required in almost any company that has a physical product. This has made it one of the most in-demand jobs/careers in South Africa at the moment. You can position yourself to be a part of that cash machine.
15. Teaching
Salary Range: R100,000 – R200,000
Required Skillset: Skills required for this job include a high knowledge of the particular subject to be taught, time management skills, organizational skills, great and understandable communication skills, etc.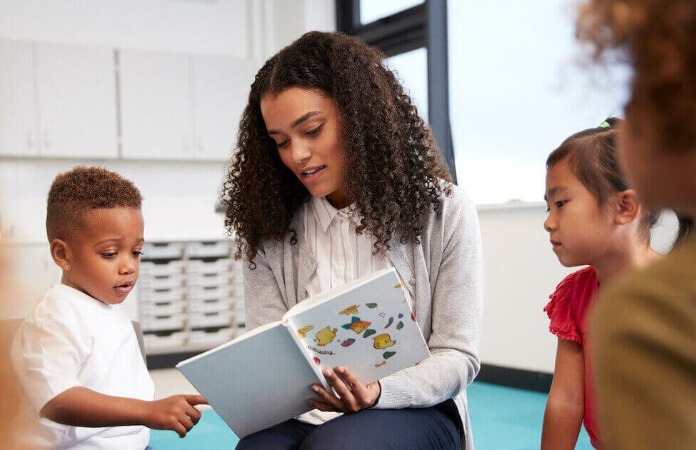 As a result of the pandemic occasioned by the outbreak of the coronavirus world over, the role of teachers, especially in secondary schools has evolved. This is so because apart from having to get used to teaching online during the lockdown periods, the number of kids one teacher can cater to has also reduced, meaning that more teachers are needed to fill up the gap created by virtual learning. Although there has always been a demand for teachers in South Africa, the prevalent situation with the coronavirus has doubled, if not tripled, that demand.
16. E-Commerce Manager
Salary Range: R250,000 – R300,000
Required Skillset: Some of the skills for e-commerce include, social media expertise, great sales abilities, and the ability to maintain great customer relations.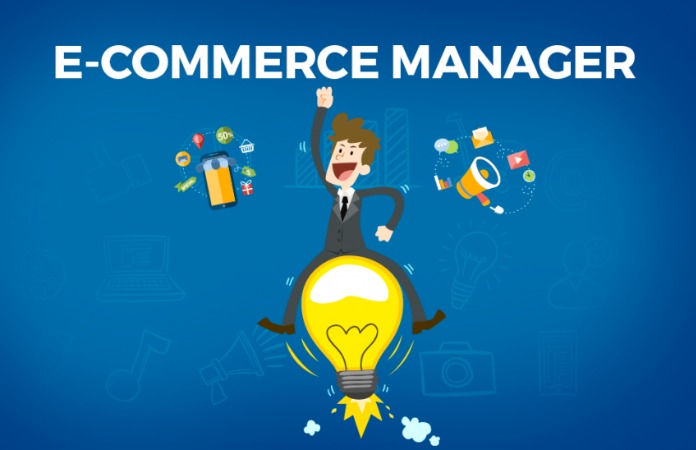 The business of the 21st century has moved online – and with this comes online shops, stores, and online malls. Besides these, there are other platforms that do not have products they sell but they serve as connecting platforms where buyers meet sellers. All the aforementioned have given rise to the term "e-commerce" – and if there is e-commerce, then there is a need for e-commerce managers. For South Africa's commercial cities, the need for qualified e-commerce managers cannot be over-emphasized.
17. Software Engineer
Salary Range: R500,000 – R700,000
Required Skillset: The skills required for this job include software development skills, coding skills, Java, Python language proficiency, etc.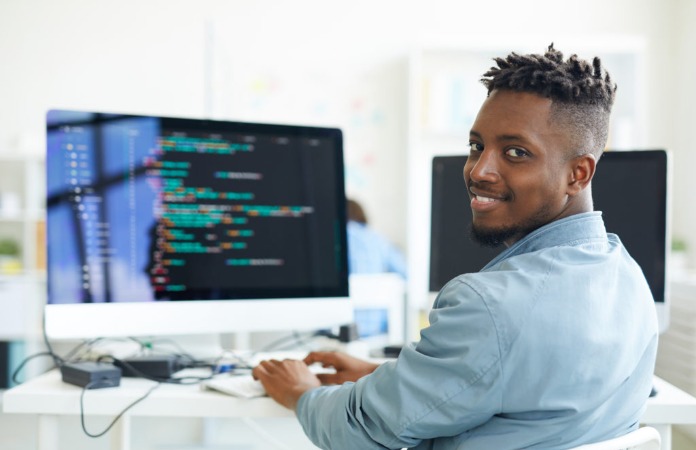 There has been an ever-increasing global demand for software engineers and architects since the early 21st century. And that growth is also prevalent today in South Africa, where such jobs typically feature flexible schedules and large opportunities for advancement. This is a great job but it requires time and dedication.
18. Manufacturing Manager
Salary Range: R500,000 – R600,000
Required Skillset: The skill required for this job are typically easy to learn and include strong negotiation skills, multi-tasking abilities, and the ability to work under pressure.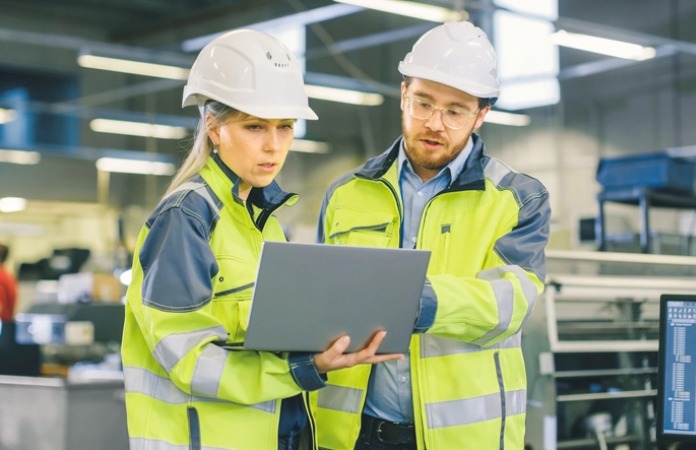 This requires overseeing the production process for a company and ensuring the process is done with high levels of efficiency. The manufacturing manager is involved in creating planning schedules, overseeing construction, and providing customer services.
19. Proofreading
Salary Range: R350,000 – R400,000
Required Skillset: The top skill required for this job is language proficiency
This is surprisingly a well-paid job and provides quite an extensive career opportunity for anyone looking for a good, in-demand job. Proofreaders ensure that documents are free from inaccuracies and they also help in identifying problems facing consumer documents.
20. Dropshipping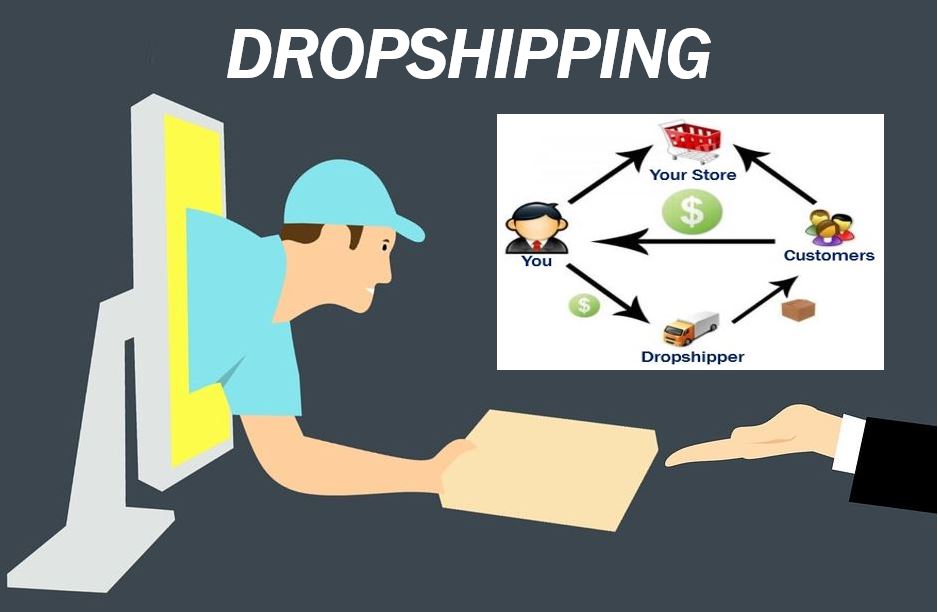 Salary Range: R5,000 –R50,000
Required Skillset: Skills required for dropshipping include great marketing skills and abilities to read the market.
In recent times, we have seen that it is not just important to start a business, it is also necessary to ensure that the products and services reach the intended customers. Dropshippers do this by becoming the middlemen between the customers and the manufacturers. This job is not capital intensive and can be done even with little experience.
Steps To Take To Prepare For A Good Career in South Africa
To make a proper decision about your career, you need to take the time to do a lot of research. You have to figure out the right industry for your talents and capabilities. You would also have to undergo very necessary study programs to equip yourself with the necessary skill sets needed in your career of choice. Below are some of the steps you would need to take before landing that dream, juicy job.
Going to school is probably the most common and popular way of getting started in a particular career, especially the very technical ones. Doing this entails getting enrolled in an accredited institution and paying some tuition. Some available programs you may want to undertake include degree programs, diplomas, and short courses. Simply fulfill the admission requirements of any school of your choice and begin your study.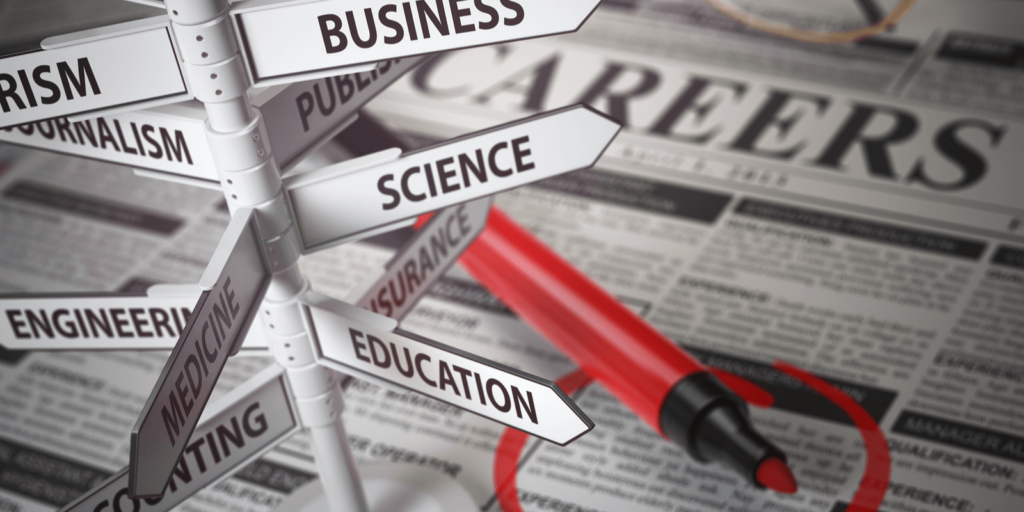 You can also apply for internships in companies that are in line with your chosen career path. By doing this, you get to learn the skill and get first-hand experience. Internships are ideally designed to help you get the feel of what you are about to embark on, thereby preparing you for the real thing.
You could also get a mentor to guide you in your career path. A mentor is someone who is already a professional in your field of interest. Getting a mentor helps you to remain motivated because the person gets to teach and also guides you through the day-to-day process of your job. This helps in giving you a better perspective as to what the career is truly all about.