South Africa has a reputation for creating flawlessly structured television shows in the African continent. These shows, without mincing words, have all it takes to compete with other shows produced outside the country and portray the nation's values as a whole through cinematic lenses. We have compiled the 15 best South African TV shows on Netflix to show that the South African TV industry has been on track in the journey towards becoming the best across the continent and beyond.
The storylines of these shows are told by Africans to showcase Africa through Africans for Africa. They kept people yearning for more through the performances of their superb actors, and in the end, shook things up for fun. Here are 15 amazing South African TV shows that will leave you wanting more.
Best South African TV Shows on Netflix
1. Blood and Water
Country: South Africa
Director: Nosipho Dumisa, Daryne Joshua
Cast members: Amamkele Qamata, Khosi Ngema, Gail Mabalane
Year Released: 2020
Language: English
We are not surprised that Blood and Water occupy the number one spot on our list of 15 best South African TV shows on Netflix. The project is one of the best works to come of the country for obvious reasons. It is packed with suspense, secrets, beautiful lines that portray determination, and a lot more.
Blood and Water tell the story of a young lady who is on the quest to find her missing sister from birth kidnapped by human traffickers. Puleng is sixteen years old and was attending a party organized by a popular athlete at her college, and while she was there, a friend pointed out her resemblance to one of the young girls in attendance. This piqued her curiosity, and so she starts to dig into the lady's past – a past that would reveal that her parents and family have secrets they have been hiding all this while.
She transfers to the school that the young lady attends to be close to her and finds out all she can about her. The first season was first released in June 2020 with six episodes, and later in the year, precisely on November 1 of 2020, the second season was released. The show is critical acclaim and viewers' favorite.
2. Queen Sono
Country: South Africa
Director: Kagiso Lediga
Cast members: Pearl Thusi, Vuyo Dabula, Kate Liquorish, Chiedza Mhende
Year Released: 2020
Languages: English, French, Afrikaans, Zulu, and others.
Queen Sono features most of South Africa's finest actors. The persons of Pearl, Dabula, and Mhende make us fall in love with this masterpiece all the time. Queen Sono, a crime drama TV show, is about a clandestine agent and orphan called Zanzibar who deals with tackling criminal operations as a spy and other issues in her personal life.
The first season premiered in the year 2020, and since then, there have been two seasons, with the second incomplete due to Covid-19 challenges. The series was widely watched and enjoyed by viewers and earned critics' praises for its cinematography, action, and sequence. It has been canceled for now on Netflix but promises to be renewed shortly.
3. Dead Places
Country: South Africa
Directors: Gareth Crocker, Fred Wolmarans
Cast members: Shamilla Miller, Anthony Oseyemi, Rea Rangaka, Shallom Nyandiko
Year Released: 2021
Language: English
Yet another beautiful project on our list of 15 South African TV shows on Netflix, Dead Place, is all shades of incredible. This horror series centers on an author who has dedicated his life to researching unusual paranormal activities for his book returns to South Africa after some time.
He would discover mysteries surrounding his sister's death and many other weird occurrences, after which the trio – a cop, a 'vlogger,' and the author embark on a mission to investigate these disturbing activities. Viewers love the series for its scary yet chilling approach. The first season has eight episodes so far.
4. Isono 
Country: South Africa
Directors: IRECTOR(S): John Barker, Zuko Nodada, Zimkhitha Maseko
Cast members: Nthati Moshesh, Bohnang Maeko, Senzo Radebe, Didintle Khunou
Year Released: 2020
Language: English
Isono will literally keep you glued to your TV set all day. It is indeed a drama to watch and learn a whole lot from. The series follows a woman of Vosloorus, Mary Ndlovo, who is respected and admired by all. Unknowing to many, however, this same woman is a selfish and dangerous matriarch who will stop at nothing to gain wealth and power.
On the other hand, Gabriel, her adopted son, struggles to make decisions between good and evil, for he is growing tired of doing all her dirty work. The series recently celebrated its first 100 episodes. It is followed by thousands of people across the globe. Isono holds the record as the first original daily drama on BET Africa.
5. Tjovitjo 
Country: South Africa
Director: Vincent Moloi
Cast members: Warren Masemola, Hlengiwe Lushaba, Ntosh Madilingozi, Nobulali Dangazele, Rapulana Seiphemo
Year Released: 2017
Language: English and others.
If you love everything dance, then you need to see this TV show. The dance drama series centers on the life of Pantsula dancers on their daily hustle led by their leader Mafred, a former petty thief who now strives to do better things with his life and tries to keep this impoverished community together.
Dance is the only thing this community knows, and it is the only thing that keeps them sane amidst the harsh conditions of their lives. Later on, two types of dances are banned. Will the community of dancers be able to keep their lives together? The series is very much loved and accepted by so many viewers. It is the most-watched TV drama series of all time in South Africa.
6. Bedford Wives
Country: South Africa baby mamas,
Director: Catherine Cooke and Krijay Govender
Cast members: ShSahir Chundra, Gabriella Cirillo, Sibulele Gcilitshana, Christopher Jaftha, Katleho Ramaphakela.
Year Released: 2017
Language: English
This series is a crime drama that delves into the lives of four pristine and posh Bredford wives who appear perfect and solid in appearance but deep into their lives, secrets, and dangerous events are going on.
Their lives begin to fall apart when a former pageant queen's husband is killed, and she had to take over his business only to discover that things aren't what they seem; her late husband was a crime lord. This series has an overwhelming number of viewers. Also, it is a SAFTA nominee for Best Supporting Actor and Best Achievement in Editing, and more.
7. Intersexions
Directors: Sisanda Henna, Nonny Malete, Catherine Cooke Pheello Pj Makosholo, Zuka Nodada, John Trengove
Cast members: Noxee Maqashalala, Mothusi Magano, S'dumo Mtshali, Thato Mulamu
Year Released: 2010
Language: English, Zulu, and Southern Sotho.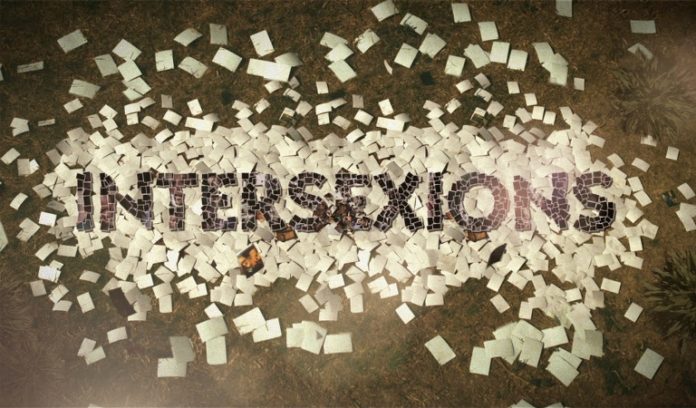 Intersexion is a TV show that deserves a spot on our list of best South African TV shows because it is educative and entertaining at the same time. The series follows the lives of young people living with HIV/AIDS and how a sexual network leads to HIV from partner to partner.
The film has won 15 awards from numerous nominations, including Golden Horn Award for Best Actor in a TV Drama, Golden Horn Award For Best TV Drama, Golden Award for Best Actress in a Lead Role a TV Drama, and Golden Horn Award for Best Supporting Actress in a TV Drama Series among others.
8. How To Ruin Christmas: The Wedding 
Country: South Africa
Director: Johnny Barbuzano
Cast members: Busi Lurayi, Thando Thabethe, Yonda Thomas, Nambitha Ben-Mazwi, Clementine Mosimane.
Year Released: 2020
Language: English, Zulu, and Setswana
This comedy series is about a young lady called Tumi Sello who arrives in Johannesburg from Cape Town a day before her sister's wedding. She is viewed as the black sheep of the family and no-good, and as expected, her presence in the house causes commotion and drama.
Sello eventually ended up sleeping with her soon-to-be brother-in-law, and eventually, the wedding is called off. Will Tumi fix the disaster she has caused, or will her sister ever forgive her? The series was filmed during the third phase of the Covid 19 lockdown in South Africa, which forced most of the actors and crew to stay together in the hotel while filming.
9. King Of Joburg
Country: South Africa
Director: Shonna Ferguson
Cast members: Michael Anthony, Buhle Samuels, Zolisa Xauva Llewellyn Cordier, Connie Ferguson, Shonna Ferguson, Abdul Khoza.
Year Released: 2020
Language: English
This series is a crime drama with a supernatural twist. It follows a family who ruled the criminal underworld. Associated with thugs and crime of all sorts, two brothers work together to run their family business.
Their lives are then thrown into confusion and pending destruction because of a supernatural curse that haunts the family. The series is critical acclaim and viewers and generated some buzz, and it was released on the 4th of December 2020.
10. Hard Copy
Country: South Africa
Directors: Tim Greene, Hlomla Dandala, Donovan Marsh, John Trengove, Berry Berk, and Jan Turner.
Cast members: Jody  Abrahams, Masasa Mbangeni, Nicola Hanekom, Armand Aucamp, Denzel Edgar, Thabo Rametsi, Nokuthula Ledwaba
Year Released: 2005
Language: English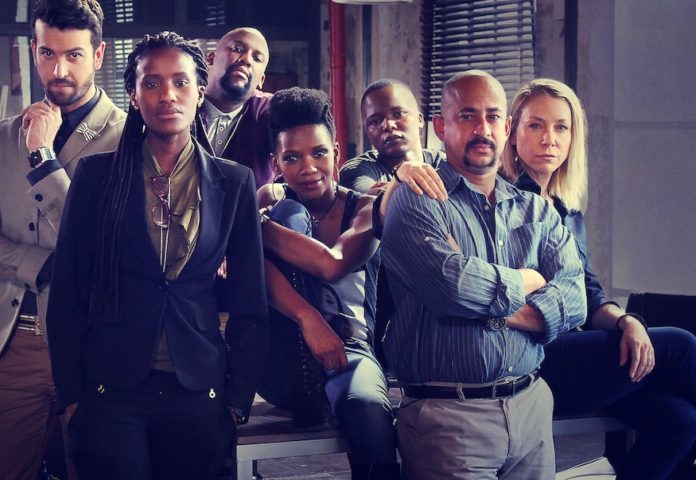 In all sense of fairness, Hard Copy remains one of the best South African tv shows of all time. The drama series follows a tabloid enterprise that is going down and out of business slowly when a crime reporter Benny Jacobs saves the business by taking over and restoring its lost glory – as it was when it was an investigative paper.
The series features lots of talented acts from the TV industry. Their performances are top-notch, while the storyline is nothing short of incredible. Hard Copy won the Golden Horn Award for Best Supporting Actor In a TV Drama Series, Golden Horn Award for Best Actor in a TV Drama, Golden Horn for Best TV Drama, and many more other awards.
11. Diamond City
Country: South Africa
Director: Rea Rangaka
Cast members: Noxee Maqashalala, Angela Sithole, Nambitha Ben-Mazwi
Year Released: 2019
Language: English
The crime drama series documents a well-to-do prosecuting lawyer Zandile who was set up for murder and then sent to prison because she was investigating a conspiracy. As she was sent to prison, she learns the hard truth of how the wrong people can easily manipulate the system.
As Zandile gets into prison, she soon discovers the situation is even worse than she expected with the guards being abusive, but the worst of it are the women she sent to prison who are determined for payback. Will she get the chance to clear her name? Diamond City is one of our favorite South African TV shows. It has a captivating storyline and interesting characters.
12. Shadow
Country: South Africa
Directors: Gareth Crocker and Fred Wolmarans.
Cast members: Pallance Dladla, Amanda Du-Pont, Khathu Ramabulana, Tumie Ngumla
Year Released: 2019
Language: English
This is a crime series about a former cop Shadow who suffers from a disorder that makes him not feel pain (congenital analgesia). He decided to take it upon himself to deliver justice by infiltrating the criminal underworld of Johannesburg. He seeks justice for those who are powerless and cannot help themselves.
The series has an interesting storyline and has gained many viewers. It also won SAFTA Golden Horn Best Achievement in Art/Design Production- TV Drama.
13. Amalia
Country: South Africa
Director: Katinka Heyns
Cast Members:  Marius Weyers, Dawid Minnaar, Marcel Van Heerden, Jan Ellis, Magda Beukes
Languages: Afrikaans, English.
Year Released: 2005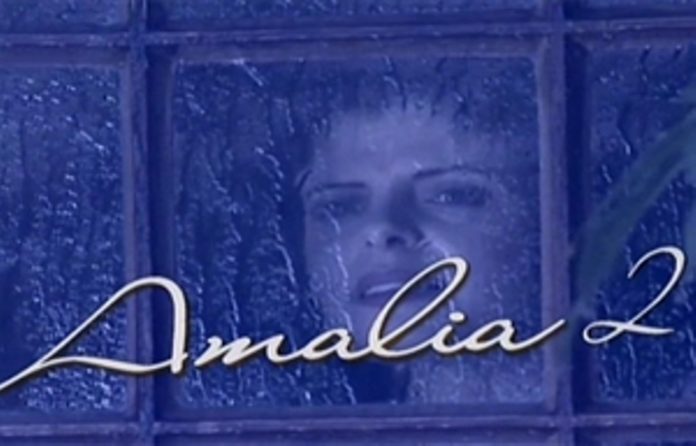 This old drama series is about a poet who leaves her home to a small town to commit suicide by overdosing on pain medicine. After her death, her husband does not believe she committed suicide, and so he goes to the town to investigate her death and therefore sees everyone there as a suspect.
Later on, a mysterious woman suddenly appears in town, and there are rumors that she is Amilia. Could it really be her? The drama is an interesting one with a little bit of mystery to make viewers wonder and guess. It is one of the 15 South African movies on Netflix.
14. Trevor Noah: Son of Patricia
Country: South Africa
Director: David Paul Meyer
Cast Member: Trevor Noah
Language: English
Year Released: 2018
This series is a stand-up comedy type where Trevor Noah talks about things he learned from his mother while growing up. He talks about runaway snakes, tacos, racism, camping, and lots more.
This TV show is widely watched and enjoyed by viewers because of the happy atmosphere and the laughter it brings to its audience. It was nominated for the Critics' Choice Television Award for Best Comedy Special in 2020, Grammy Award for Best Comedy Album
in 2020, and NAACP Image Award for Outstanding Variety – Series or Special in 2019.
15. Charlie Jade
Country: South Africa
Director: Erik Canuel, Alain Desrochers, Pierre Gill, Jim Kaufman, and others
Cast members: Jeffery Pierce, Patricia Mckenzie, Tyrone Benskin, Danny Keogh
Language: English
Year Released: 2008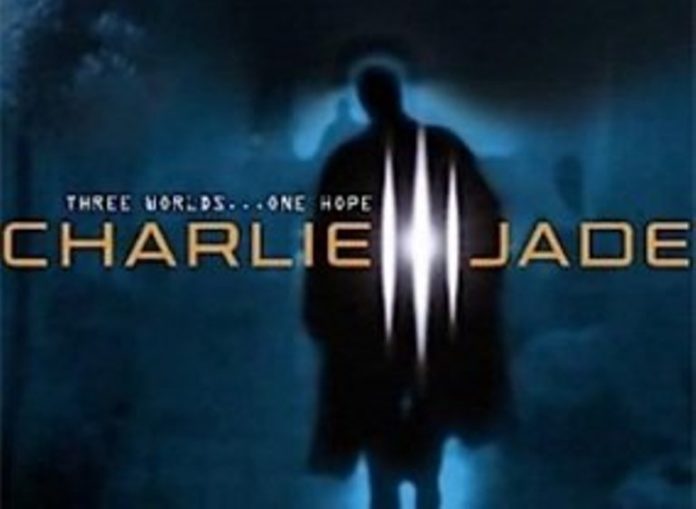 This is a sci-fi series about a private detective named Charlie who has gone rogue in a world dominated by greedy business people. While he was investigating, he came across a desert facility, and during a big explosion, he is propelled to a strange parallel universe. Will he make his way back?
On August 29, 2006, Charlie Jade was nominated for 5 Canadian Gemini Awards and Best Sound, Best Editing, and Best Visual Effects. It also won the Gemini for Best Sound at the 2006 Gemini Awards in Toronto.