South Africa isn't left out when it comes to delivering a quality and interesting cinema experience. Most filmmakers in the country know how to make entertaining movies that can keep movie lovers at a spot (right in front of their television) for a long time. There are thousands of South African movies out there, but only a handful have made it to Netflix's best movies list.
These films are actually not your regular movies; they are pure cinematic brilliance. They hit all the right notes and are audience favorites. We consciously selected these movies based on several factors that are fair enough, some of which include their plots, performances at the box office, characters, and then rating by both viewers and critics.
Best South African Movies On Netflix Right Now
1. Gangster's Paradise; Jerusalema
Country: South Africa
Director: Ralph Ziman
Cast members: Rapulana Seiphhemo, Jeffery Zekele, Robert Hobbs, and Mzawandile Ngubeni
Year Released: 2008
Language: English and Zulu
First on our list of best South African movies on Netflix is none other than Gangster's Paradise; Jerusalema. This crime film was inspired by the true-life story of Lucky Kunene, an underworld figure in the 1990s who took over the real estate business of Hillbrow in Johannesburg. Ralph Ziman started interviewing people such as policemen and social workers who could confirm the story of what really took place then – the script of the film Jerusalema was written based on his findings.
With a duration of 1h 58 min, the film was submitted to the Academy Awards and qualified as a Best Foreign Language Film nominee. It made an incredible hit on Box Office but generated only $400,00 instead of $2 million that was the film's budget.
On the 11th of February 2008, Jerusalema premiered at the Berlin International Film Festival, and it was commercially released on the 29th of August 2008 to warm reception by the public. The movie centers on the life of street hoodlums. It follows an innocent Soweto boy, who is also a victim of circumstance, as he plunged into the world of crime, greed, and power. He eventually worked his way up the gangster ladder to become the hoodlum of Hillbrow.
2. Mrs. Right Guy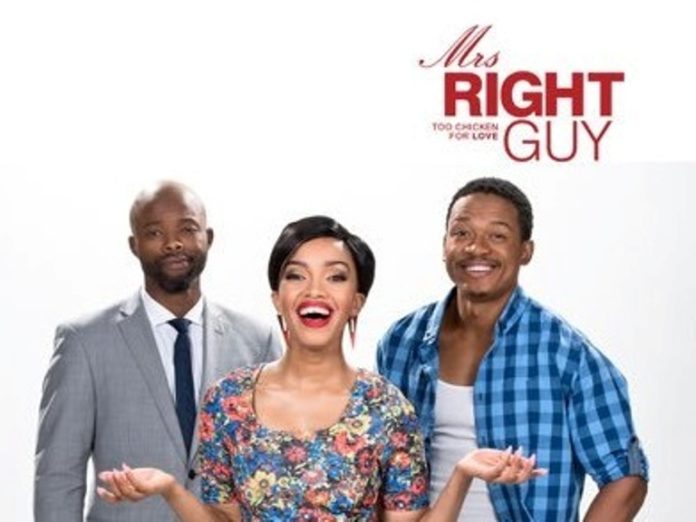 Country: South Africa
Director: Adze Ugah
Cast members: Dineo Moeketsi, Lehasa Moloi, Thapelo Mokoena, Tau Maserumule, Thando Thabethe, Boity Thulo, Yonda Thomas, among others.
Year Released: 2016
Language: English
This movie is a romantic comedy that introduces us to a young lady called Gugu, who has been hurt by someone she once loved and trusted. This makes her keep men at arm's length, not letting anyone close to her lest they hurt her. But she soon realized that not all men are the same; to be truly loved, you have to be willing to get hurt and vulnerable. But the big question remains, will she let anyone in?
The work highlights the struggles most successful women face in our everyday society trying to find the right man while protecting their hearts and dignity. Though this movie is South African, its director is actually Nigerian. The producer and writer is a woman, Mkopi Shale, who began her career in 1998 as a radio drama actress.
3. Pop, Lock, 'n Roll
Country: South Africa
Director: Ziggy Hofmeyr
Cast members: Maurice Paige, Yasriah Bhelz, Lionel Newton, Tarryn Alberts, Sandile Sand Zulu, Duane Lawrence, and others.
Year Released: 2017
Language: English
The movie elements include dance and hip pop. Pop, Lock, 'n Roll showcases South Africa as a country with diverse and vibrant culture, language, and heritage. It also highlights the rate at which gun violence and crime rate are on the rise in South Africa.
Following the release of this movie, it was widely accepted by viewers and critics alike, especially because of its killer dance moves. The movie is a romantic drama that centers on a young man's life with the ambitions of becoming a successful hip-pop dancer, but things changed after he met and fell in love with a producer's wife.
4. Blood Lions 
Country: South Africa
Directors: Bruce Young, Nick Chevallier
Cast members: Ian Michler, Rick Swazey
Year Released: 2015
Language: English
This movie is a documentary about canned lion hunting in South Africa, where lions are kept and purposefully bred for the sake of sports hunting by most wealthy from South Africa and other countries. It opens as Rick buys a South African lion online from his home in Hawaii, after which he traveled to South Africa to see for himself and engage in the hunting activity. The movie also shows how lucrative and enticing it is to breed lions.
The documentary seeks to shed light on canned lion hunting and how wrong such an act is. Environmental journalist Ian Michler has been researching this practice since 1999, and the film also shows him going to different breeding grounds to witness the impact this practice is having on caged lions and other animals.
The movie also shows how resentful these farmers are towards the journalist for asking many questions and how many of them make so much money from this franchise. Blood Lions makers call upon groups and individuals to join in the campaign against breeding lions just for the bullet.
5. District 9
Country: South Africa, USA, and Australia.
Director: Neill Blomkamp
Cast members: Sharlto Copley, Jason Cope, David James, Vanessa Haywood Mandla Gaduka, and others.
Year Released: 2009
Language: English
District 9 occupies the 3rd position among the 15 best South African movies on Netflix. Events in South Africa during the time of apartheid at Cape Town's District Six inspired the locations and the title of this movie. After its release, it gained lots of publicity, with many people from different cities and countries loving it. It got a spot in Box Office and gained an income of about $210 million and numerous awards nominations, including four Academy Award nominations for Best Film Editing, Best Adapted Screenplay, and Best picture.
This science-fiction film begins in an alternate 1982 when a ship belonging to aliens appears over South Africa in Johannesburg. The ship contained a colony of malnourished suffering insectoid aliens. So, when the government of South Africa finds out, they confined them to an internment camp, and this camp was called District 9.
Some twenty years later, the government moves the aliens from the camp to another location, but one of the aliens named Christopher Johnson intends to escape with his son to return to his planet. While trying to do so, he meets one of the people responsible for the relocation named Wikus Van Merwe. Will he assist or turn him in?
6. A Lucky Man 
Country: South Africa
Director: Gordon Clark
Cast members: Jarrid Geduld, Levi du Plooy, Keenan Arrison, Tauriq Jenkins, Travis Snyders, Ya'qoob Isaacs, and others.
Year Released: 2013
Language: English
This movie is a crime drama based on the true-life story of South Africa's Ernie 'Lastig' Solomon. It centers around a gangster who deals with his life's choices and the morality and identity of his life. He grew up in Cape Town as an outcast and became notorious. The movie generally depicts the life of a man struggling to find himself and his identity, always looking over his shoulder in fear and uncertainty.
7. Pretville
Country: South Africa
Director: Linda Korsten
Cast members: Marlee Van der Merwe, Eugene Jensen, Marno Vander Merwe, Lizelle de klerk, Steve Hofmeryr and others.
Year Released: 2012
Language: Afrikaans
It's no surprise that Pretville made it to our list of best South African movies. This project is a musical film set in the 50s with colorful and fun-filled dance and music. It is also laced with a bit of romance, making it interesting.
The film is about the small town of Pretville and a young lady that lives therein with her Ouma Sarie and her mother. She was magnificent and attractive, making many people love her, including two young men who desired to befriend her. It also shows her mother, as she struggles with old feelings for an old friend after returning to the town after twenty-five years.
Pretville was well received and loved by many people because of its storyline, music, and dance. It won the Golden Horn Award for Best Achievement in Costume, Golden Horn Award for Best Achievement in Makeup, and Golden Horn Award for Best Production Design in a Feature Film.
8. Hopeville 
Country: South Africa
Director: John Trengove
Cast members: Themba Ndaba, Desmond Dube, Terry Pheto, Jody Abrahams, Junior Singo, Mary Twala, Jonathan Pienaar, and others.
Year Released: 2010
Language: English
This movie is a drama with a heart-touching story about family and apartheid in South Africa. It is about a man trying to improve his relationship with his son after returning to the town of Hopeville together. Amos, a recovering alcoholic who is trying to mend his relationship with his child, decided to salvage and fix a swimming pool that was abandoned and unused for a long time.
He decided to do this in other to help his son realize his swimming dreams. However, his son Themba isn't happy that he has to live with his father due to his mother's death. Hopeville was accepted widely after its production and later won an Africa Movie Academy Award for Best Actor in a Leading Role.
9. Cold Harbour
Country: South Africa
Director: Carey McKenzie
Cast members: Tony Kgoroge, Fana Mokoena, Deon Lotz and Nan Yu.
Year Released: 2013
Language(s): Afrikaans, English, and Xhosa.
The film is a crime drama that mirrors the rise of gangs and violence in South Africa and the predicaments of the poor and lowly and what they pass through to survive. It opens with a dead man's body that was washed up ashore on the beach. An ambitious policeman was hired to investigate the case and bring the perpetrator to book.
10. She Is King 
Country: South Africa
Director: Gersh Kgamedi
Cast Members: Khanyi Mbau, Khabonina Qubeka, Gugu Zulu, Mandisa Nduna, Aubrey Poo, Sophia Ndaba, Mbuso Kgarebe.
Year Released: 2017
Language: English
She Is King remains one of the best South African movies of all time. The film is a feel-good movie that leaves one feeling great mainly because of its exhibition of the indigenous culture and traditions of the Zulu people. It also has a twist of love and secrets and promotes girl power, hard work, and determination in the face of hardship.
The film follows a young lady with a singing talent who decided to take her talent to the next level after portraying a Zulu queen in a musical. She eventually left her little town for the big city of Johannesburg to become a performer and a grown woman.
11. Wonder Boy For President 
County: South Africa
Director: John Barker
Cast members: Kagiso Lediga, Tony Miyambo, Ntosh Madlingozi, Thishiwe Ziqubu, Lara Lipschitz and others.
Year Released: 2016
Language: English
This film is a "mockumentary" depicting the political dynamics and challenges of politics in South Africa. It follows a young charming, and charismatic man from the Eastern Cape who was influenced and tricked into running for president by two selfish and corrupt individuals.
The political comedy movie premiered at the Durban International Film Festival on the 17th of June 2016 and was generally accepted and loved by many for its humorous content.
13. Nothing for Mahala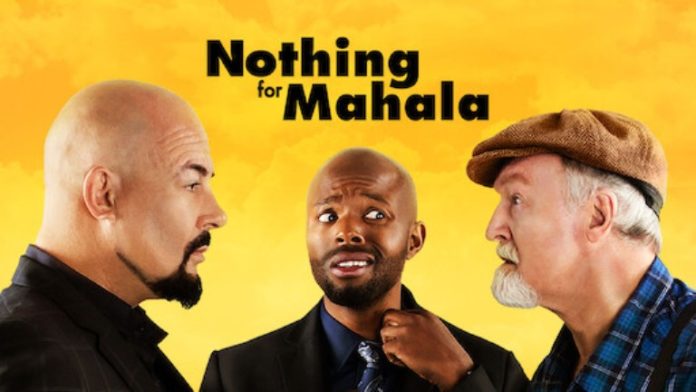 Country: South Africa
Director: Rolie Nikiwe
Cast members: Thapelo Mokaena, Mmabtho Montsho, Marius Weyers, Shoki Makgapa, Keneth Nkotsi and others.
Year Released: 2013
Language: English
Nothing for Mahala!, yet another work on our list of best South African movies. This movie is a comedy work about a man called Alex who lives a fast-paced life chasing after money and wealth, and in the process, gets into trouble with the law. He is then sentenced to 200 hours of community service at a nursing home.
Alex finds himself intrigued by the beautiful and nice manager who has values totally different from his there. He also meets a grumpy older man, whom he is assigned to who lives in regret for spending his whole life chasing money and now finds himself sad, miserable, and alone. All these discoveries leave Alex wondering if he has been going after the wrong things in life all this time.
The film is a feel-good film and is enjoyed by many viewers. It was nominated for Golden Horn Award for the Best Achievement in Sound Design in a Feature Film and Africa Movie Academy Award for Best Sound.
13. 8
Country: South Africa
Director: Harold Holscher
Cast Members: Keita Luna, Inge Beckmann, Tshamana Sebe, Chris April, Sandiwe Magona, Garth Breytenbach and others.
Year Released: 2019, 2020.
Language: English
This horror film is also called The Soul Collector. It is a South African movie based on folklore and myth. This spooky film revolves around Willaims, who moves his family and his niece he recently adopted after her parents died to the countryside in an old farmhouse that he inherited from his late father.
While Williams was trying to fix up the old house, unknown to them, an old man named Lazarus is roaming the property with a dark secret that could destroy them all – a deed he now regrets and seeks atonement for. The film is much loved by its viewers because most South Africans easily relate to it. It premiered in 2019 at the Joburg Film Festival.
14. Catching Feelings 
Country: South Africa
Director: Kagiso Lediga
Cast members: Pearl Thusi, Kagiso Lediga, Andrew Buckland, Akin Omotosa, Precious Makgaretsa
Year Released: 2017
Language: English
This is a romantic drama that centers on a city young college professor and writer and his wife living together in their home until they invited a celebrated older writer who is hedonistic to stay with them. As a result, he turns their lives upside down. The movie is widely accepted and has received favorable critics from different sites, and holds an approval rating of 100%.
15. Tsotsi 
Country: South Africa
Director: Gavin Hood
Cast members: Presley Chweneyagae, Terry Pheo, Mothusi Magano, Kenneth Nkosi, Zenzo Ngqobe
Year: 2005
Languages: English, Afrikaans, Zulu, Xhosa
Last but not least on our list of best South African movies on Netflix is Tsotsi. This film is a crime drama, which introduces us to a young man (Tsotsi), who went through a lot from when his mother died of a terminal illness. This resulted in him running away at a young age to escape from his abusive father and later ended up in a slum where they had to do horrible things to survive.
After getting involved with a murder committed by his friend, he hijacks a car, shooting the lady who owns the car. Not knowing that there is a three-month-old baby in the car, he then looked for ways to care for the infant. The movie depicts street children living in the slums of South Africa and how they manage to survive and fend for themselves. It was widely accepted and loved by its viewers.