Michelle Botes (born 12 October 1962) is a 61 year-old South African actress, language instructor, designer, and aromatherapist. The Cape Town native is best known for playing the role of Cherel de Villiers Haines in Isidingo (1998) and Angelique Price in Legacy (2020).
Botes's career has spanned more than four decades, and she has won a few awards for her performances. She has, however, in between that time taken some years off. Her longest break was for ten years, from 2010 to 2020, when she returned to feature in Legacy.
Summary of Michelle Botes's Biography
Full name: Michelle Botes
Gender: Female
Date of Birth: October 12th, 1962
Place of Birth: Cape Town, South Africa
Michelle Botes Age: 61 years old
Nationality: South African
Zodiac Sign: Libra
Sexual Orientation: Straight
Marital Status: Divorced
Michelle Botes's Ex-Husbands: Ian Roberts and Chris Beasley
Michelle Botes's Children: Two
Michelle Botes's Net worth: $1 million
Famous for: Playing the character Cherel de Villiers-Haines on SABC 3's show Isidingo
Michelle Botes's Instagram: michellebotesofficial
1. Michelle Botes Was Born In 1962 In Cape Town
Michelle Botes was born on the 12th day of October 1962 in South Africa, precisely Cape Town. She is currently 61 years old. The names of her parents and information about her family background are yet to be publicized. Also, it is not known if she is an only child or not and how she spent her childhood and early years before fame.
The actress completed her secondary school in South Africa, after which she was admitted to the Stellenbosch University to study Performing Arts Diploma in Speech and Drama (Bilingual). Botes also studied at the University of Cape Town, where she obtained her Education Diploma.
2. She Has More Than One Job, But She Is Best Known As An Actress
Michelle is an actress, language instructor, and aromatherapist. However, it was acting that paved the way for her popularity. In an interview she granted some time ago, Botes revealed that she started acting at age 19 or 20. During her early years in the acting industry, she was highly respected and celebrated for her acting talents.
Though she is also doing great as a teacher and aromatherapist, her fans believe she is called to be an entertainer and to put her exceptional acting talent into good use. Acting is the job that has taken Michelle to places and opened up bigger opportunities for her to meet and work with high-profile individuals.
3. Botes Rose To Stardom Through Her Role In The TV Show Isidingo
Michelle Botes became an overnight sensation after playing the character Cherel de Villiers-Haines in the TV show Isidingo. Her brilliant performance earned her an overwhelming number of fans and also won her praise and attention from filmmakers.
She joined the cast of the South African TV show in 1998. She left the show in 2007 due to personal reasons. Her time on the show was quite memorable. Botes also won the hearts of viewers through her character Cherel, becoming a figure to watch out for in most South African homes.
4. She Appeared In Over Ten TV And Movie Projects Before She Went On A Break
Michelle Botes was one of the industry's most hotly sought-after actresses between the late 1990s and early 2000s. Her talent earned her many acting jobs, all of which she excelled in. Before taking a break from the show business, Botes made appearances in over 10 projects, which were well received by critics and viewers alike.
List of Michelle Botes's TV shows and movies
Genis!
Dear Heaven
Kings as Santie
Eagles as Princess
Lover Under the Arms
1987 as Santie Bakgat 2
1987 as Santie Ingrid Jonker
Palang van Mistake as Mary
2010 as an older woman in a red skirt
Inland Sub Judice as Ingrid Jordan
Until Death We Divide (stage, 2001)
A Child Full of Secrets (KKNK, 1995)
Arende (1994)
Triptik as Bibi (Barbara Brinkman) (1993)
No Hero (1992)
Liewe Hemel, Genis! (1986)
5. Michelle Botes Left Acting To Re-Discover Herself
Michelle Botes had an exceptional career in her early acting years. The roles were coming, and she was all out to bring different characters to life. However, she became a bit exhausted after several roles, which led to her decision to take a break from the acting world to "re-discover" herself.
Her purpose was basically to find out who she really was and the things she can do apart from portraying characters on the screen. To achieve this, she embarked on extensive traveling and writing in a bid to change her life. She kept moving from one place to another until she ran out of money whilst satisfied that she could discover that she can do certain things.
6. Cherel de Villiers-Haines Is Her Most Favorite Character
Botes learned during her traveling that her Cherel character really impacted so much in her life. Not only did the character help her to grow, but it also contributed immensely to her career growth. Michelle said she would have given up on countless times but never did because Cherel did not. She added that the character taught her how to follow her passion, be vocal, have her own back, and come out of her comfort zone.
Characters like Princess on the show Arende and Mary on Palang van Dwaal are also Botes' favorites, but her love for Cherel knows no bound. Michelle's infamous character Cherel is a cunning villain famed for being cold-hearted and selfish. She played so many dirty games without getting her hands dirty. The fact that she married many men in the show (the reason she has a long surname) also makes her an interesting person.
7. Michelle Botes Has Made A Comeback On The Screen
The actress joined M-Net's soap opera Binnelanders years after she left Isidingo. However, she returned to Isidingo in 2010 for a short stint, after which she rejoined Binnelanders in 2019. Her latest acting gig came in early June 2020 when she joined the cast of M-Net's new telenovela, Legacy.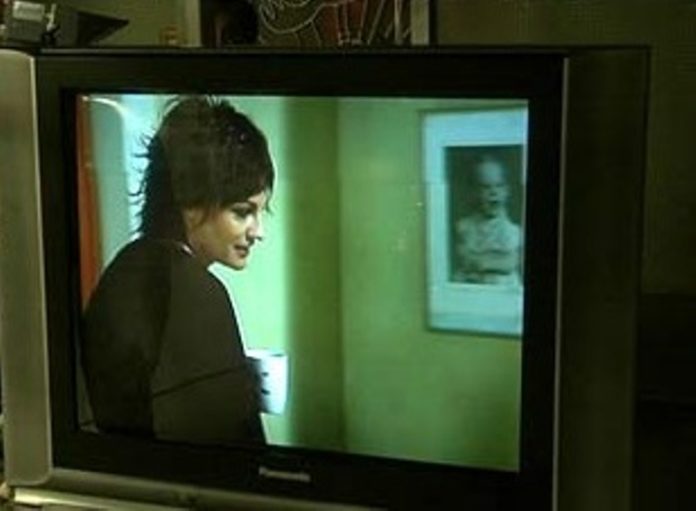 Michelle Botes was cast as the wife of a former lawyer in the show. As expected, she has never disappointed her fans as her performance has been nothing short of stunning. The actress hopes to take up more roles in the acting space.
8. The Cape Town Native Has Numerous Awards Under Her Belt
Botes won multiple awards before she temporarily left the showbiz circle. Below is the list of awards and honorable mentions she earned herself before going on a hiatus.
Michelle was placed among the top 10 on television for The newspaper Star's Top-100  in 2002.
She was named the most stylish South African celebrity by Elle magazine, JFPI Corporation, and the Sunday Times newspaper in 2005.
Botes won The Duku Duku Award for four consecutive years, including Best "Onscreen Villian" in 2005.
She won the Crystal Award for Best Actress three times.
Together with Robert Whitehead (Barkes Haines), Michelle Botes won the award for Best TV Couple in Isidingo.
She was named Woman of the Month by G-Sport in 2006.
Won Best Actress for her role in Isidingo at the 19th Annual Avanti Awards.
9. Her Marriage Crashed After Over A Decade
Michelle Botes and her fellow actor Ian Roberts tied the knot when the actress was 27 years old. The two met and fell in love while filming the project Eagles. They spent eleven years together before their marriage hit rock bottom in 1999.
However, Michelle and Ian became friends after their divorce for the sake of their children. There is no information about Botes' ex-husband and where he is currently.
10. The Actress Is A Mother Of Two
Botes had two children for her husband during the time they were still together. She gave birth to a boy and a girl. Unfortunately, their names, whereabouts, and information about their personal lives are currently unavailable for public consumption.