Hunting for jobs can be tiring and testing but it is mostly, maddening when you do not only have to hunt for the jobs but also, make sure they are genuine. There are many fake jobs out there; while some people are busy applying to different companies and going around carrying files, others have made a living out of deceiving unsuspecting applicants and extorting money from them all in the name of giving them a job.
So the question is, how does an applicant deal with his normal job hunt and still have the insight to differentiate between real and fake jobs?
As a working lady who went through 5 different scams at five very different crucial times, I feel it's my duty to make sure that people don't go through the heartache of realizing that the job they celebrated was all a scam. So in this article, I want to share some things that people seem to ignore until it's too late.
There as many fake jobs as there are real ones, but when you follow this guide, the next time you see or hear about a scam job, you will not need to fret, you'll just wait at the other end of the line until the scammer realizes he reeled in a mastermind.
10 Ways To Identify Fake Jobs
1. A Poorly Written Advert
Whenever you are going through an ad and you see typographical errors, this is the very first pointer to the fact that something is not quite right. You could ignore that after all the typist is just human. But when typographical errors become mixed tenses and incorrect descriptions that don't quite make sense to you, then that's definitely a sign that you should stop, think and then research the company before any other thing. Make sure that your search is thorough enough to provide the names of the owners of the company so you could equally get to know them. That's what google is for.
2. Zero Experience Required
Everyone knows that employers like applicants to have a little bit of knowledge in the field of the work they are applying for so that the job of teaching them what to do is reduced by at least 50%. So when you read ads that advertise a high-profile job and encourage fresh graduates without experience to apply, know that someone is out to make cool cash from your ignorance.
Since we studied different courses in school, it is only expected that when its time to be employed, you apply to ministries that pertain to your field of study, so do well and be wary of ads that say anyone can do the job. Most times, the only job they will need you to do is to surrender your bank details and let's face it, anyone can do that.
3. Employers Who Want To Do IM Interview
Technology is at the centre of everything, that's for sure but please draw the line to your job search at IM interviews. Companies have been known to conduct interviews via Skype, the internet and even on phone, but when a supposed company that's looking to pay you cannot call you and set up a proper interview session then you might as well go find another company to work for. So when a recruiter contacts you through an IM or a text message, keep your eyes wide open and your bank details well hidden.
4. If You're Asked To Give Out personal Info.
It's all about security right, so they ask for your account details rather than creating a job account for you as would have been expected of a company that is serious. Remember that there is no possible reason why an employer should ask for such details unless there's something shady about the whole deal.
5. When You Receive Emails From A Non-Business Address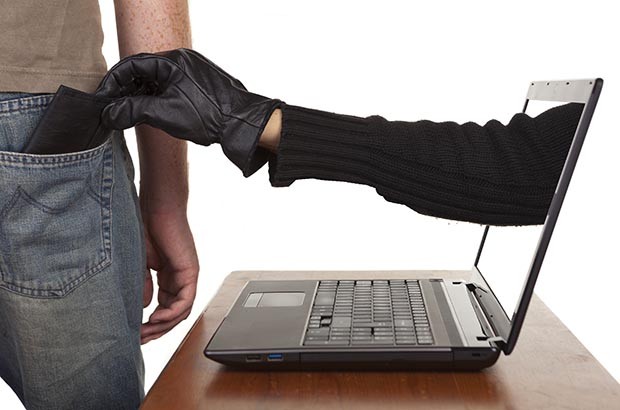 Every company has a name and as such, they equally have legitimate company email address through which they reach out to people and such email addresses should have the name of the company at the end. Your red flags should start flying once a potential employer contacts you through a personal email address or phone number.
See Also: Highest Paying Jobs In South Africa
6. When They Contact You At Odd Hours.
An employment opportunity is a formal business and as such, it should be conducted during office hours. If you get replies and emails from would be employers at odd hours of the day, then you might as well be careful of what next they would want.
7. If You Are Required To Wire Money
A company wants to employ you but they ask you to process transactions for them first. You'll agree with me that this doesn't make any sense. In order to score a job, there should be no reason for you to wire money, process payments or even transfer funds. Be very clear and strict about that
8. If The Salary Scale Is Very High
Most times when we see a job list, the first thing we do is to check the salary range. This is smart, but when you see a job that's supposedly high-profile and pays well, but requires very little experience, please take to your heels. The chances are that whatever the pay is, it will be coming out of your pockets.
9. If You're Offered The Job On The Spot
As much as everyone loves an easy life, no employer wants to give you such laxity from the beginning. You don't apply for a job and get taken immediately, that's a strict No-No. You know you are good and you can do the job, but how did the employer know that? See what I mean? That's a scam in the making.
10. If You Have To Pay For The Job
Expert job scammers no longer demand cash up front in order for a job seeker to get a job. They will ask for it in a seemingly unassuming way with ideas such as asking potential employees to pay for their proprietary software or to pay monthly for insurance on a laptop they will loan you for work. You should never, ever have to shell out money in order to be hired to work.
Keep these tips in mind and you will always be three steps ahead of any lowlife who dares to want to scam you.