History has not always been on the side of Black South Africans, most especially during the apartheid regime. By the time independence had returned to the country, the advantage was still not with the blacks as they were late to start in the economic race, and important resources had already been captured. Nonetheless, many have been able to emerge from the dust to rule the economy of the country. Among the richest black South Africans are also those who are among the richest people in the country and the African continent, including Patrice Motsepe.
They combine to have control of close to 6 billion dollars, even though a better part of the amount comes from the man who sits at the top of the log, Motsepe. Many of the richest black people in South Africa have developed their fortune from the mining industry. Others have come about their wealth from businesses they start and multiple investments across different sectors, including the financial sector, real estate, energy, coal, and construction.
By their net worth, they have all earned spots among the country's richest individuals. This makes it clear that they are also among the richest black individuals on the African continent since South Africa stands at the top of the continent's economy.
Here Are The Richest Black South Africans Running The Country's Economy
1. Patrice Motsepe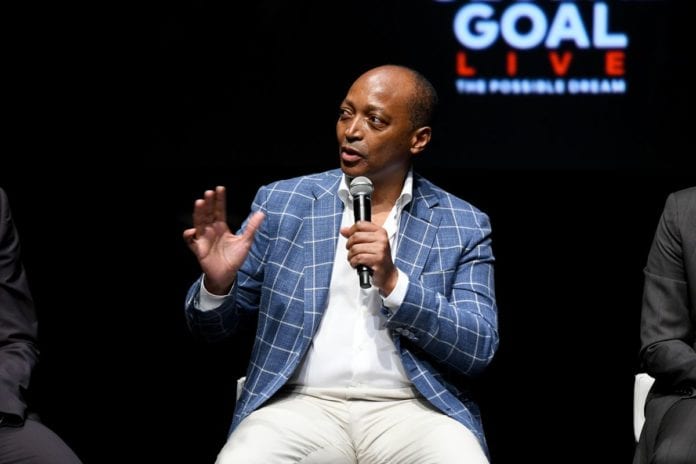 Full Name: Patrice Tlhopane Motsepe
Date of Birth: 28 January 1962
Source of Wealth: Business, Sports
Net Worth: $3.1 billion (R44.233 billion)
Patrice Motsepe has been on every rich list in South Africa for a long time, and he has also continued to top the list of the richest black South Africans. He currently has a net worth of $3.1 billion, which is a jump from his net worth of $2.6 billion in 2020. In 2019, he had a net worth of $2.4 billion. He was the first black African billionaire to grace Forbes billionaire's list.
Early Life
The South African billionaire was born in January 1962 to a father who used to be a school teacher before becoming a businessman, Augustine Motsepe. His father was also a leader of the Tswana tribe, Bakgatla-Ba-Mmakau. Patrice got to learn the arts of business and leadership at an early age, even though he had always dreamed of becoming a lawyer.
He attended the University of Swaziland from where he got a Bachelor of Arts degree, and then he went to the University of the Witwatersrand, where he obtained his LLB. After gaining the license to practice law, he worked with Bowman Gilfillan, rising to become the first black partner.
How He Made His Fortune
Not yet done, he started his own mining company AngloGold. It is from this mining business that Patrice Motsepe made a better part of his fortune. Nicknamed the Prince of Mines, he is at the head of African Rainbow Minerals, a company he founded. The company deals in gold, diamond, uranium, and other minerals. He has stakes in various other companies, including Sanlam, and sits as a director in many other flourishing businesses.
More than that, he is also the owner of the South African PSL side, Mamelodi Sundowns F.C., and the co-owner of The Blue Bulls Rugby Union. Currently, Motsepe is the President of the Confederation of African Football.
The most interesting thing about him is that he is the first black billionaire to appear on the Forbes list in 2008 when he first became a billionaire. In 2012, he emerged as the richest man in South Africa, the first black man to register the feat with a net worth of an estimated R20.07-billion ($2.4-billion at the time).
2. Cyril Ramaphosa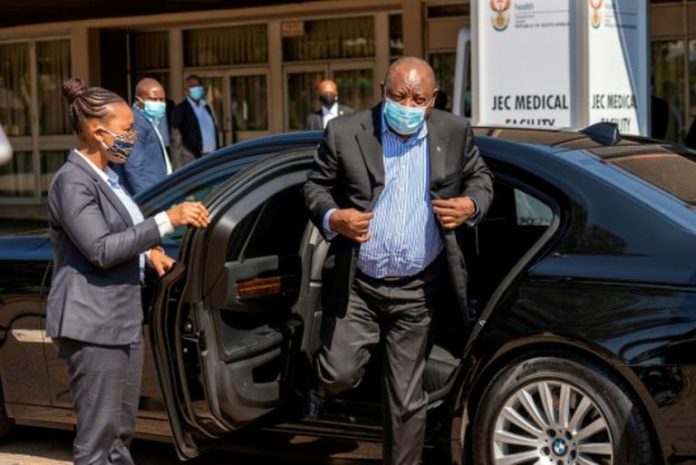 Full Name: Matamela Cyril Ramaphosa
Date of Birth: 17 November 1952
Source of Wealth: Politics, Business
Net Worth: $700 million
The country's current president Cyril Ramaphosa sits as one of the richest black South Africans thanks to his net worth that is estimated at $700 million, which is a significant jump from his $450 million net worth in 2018. Although he has made some money from politics, business is the main source of his fortune.
Early Life 
Born in 1952, Cyril Ramaphosa started his career when South Africa was still grappling with the apartheid regime. This became his inspiration to join the anti-apartheid struggle. This led to his arrest more than once. He later joined politics and rose through African National Congress (ANC) ranks to become the country's deputy president, and subsequently, the president.
He went to Tshilidzi Primary School, and from there, he moved to Sekano Ntoane High School in Soweto. Ramaphosa also went to the University of South Africa and the University of Limpopo after his matriculation from Mphaphuli High School in Sibasa, Venda. 
How He Made His Fortune
Ramaphosa has come a very long way at becoming as rich as he is today. He started his company, Shanduka Group, which he was the chairman of until he became South Africa's Deputy President in 2014. The company later became his main path to riches in real estate, banking, insurance, energy, and telecoms.
Beyond this, the South African president also has investments in some large companies, including Alexander Forbes and Macsteel Holdings. Others are MTN, Standard Bank, The Bidvest Group, and SAB Miller. Even though all these have given him a generous net worth of over $700 million, he is still far below Patrice Motsepe.
3. Tokyo Sexwale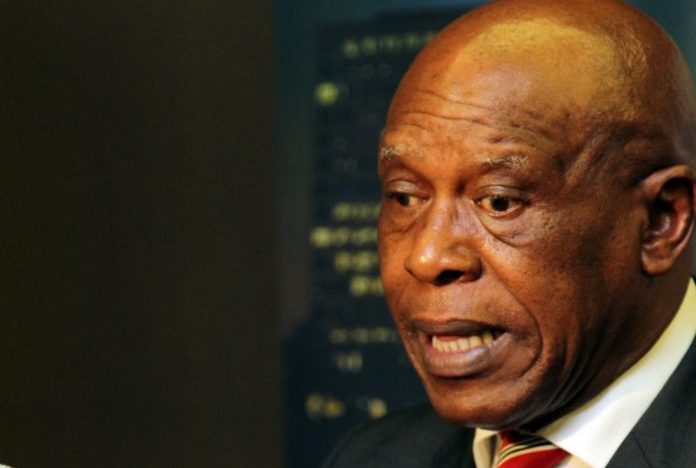 Full Name: Mosima Gabriel "Tokyo" Sexwale
Date of Birth: 

5 March 1953

Source of Wealth: Business
Net Worth: $200 million (R3.27 billion).
Sexwale is not an accidental rich man, for someone who has seen it all. He is a politician and political activist who spent time alongside Nelson Mandela on Robben Island. He is also a businessman with a net worth estimated at an impressive $200 million.
His Early Life
It was in 1953 that this rich South African was born. Like other politicians of his generation, apartheid in the country became the first thing that they witnessed early, which drove him into joining the fight against the regime. He would end up being jailed for 13 years.
A graduate of the University of Botswana, Lesotho, and Swaziland and also the University of Nottingham in the United Kingdom, Tokyo naturally transitioned to politics after the end of apartheid, and he served as a minister at a particular time.
How He Made His Money
Just as one would expect, it is not politics that has made Tokyo this rich. He decided to throw his weight into business, a decision that paid well for him. He took a break from politics in 2004 to found his company, Mvelaphanda Holdings, which is into mining and energy. His main interests have been in diamond and oil.
Respected as a philanthropist, Tokyo is one of the biggest players in the country's diamond mining business. He once hosted the country's version of The Apprentice in 2005. His net worth is further enhanced by his stakes in many other companies such as Avusa, Absa Group, Group Five, and Life Healthcare. He was named by Forbes magazine in 2011 as one of the African millionaires to watch.
4. Phuthuma Nhleko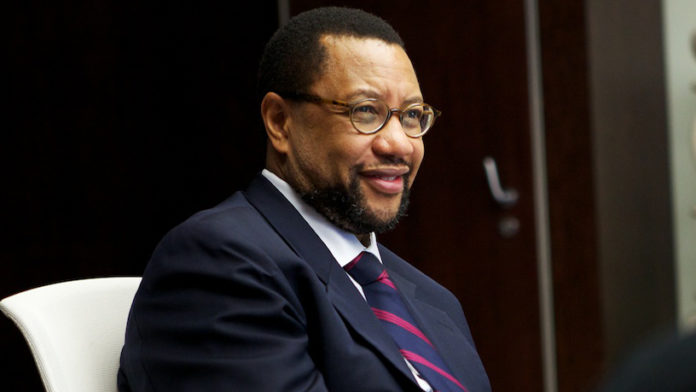 Full Name: Freedom Phuthuma Nhleko
Date of Birth: 7th April 1960
Source of Wealth: Investments in telecommunications and other sectors
Net Worth: $120 million (R1. 74 billion)
Phuthuma Nhleko is a very vast individual in the business world, which is what has aided him to acquire a net worth that is now estimated at an incredible $120 million.
His Early Life
Freedom Phuthuma Nhleko was born in April 1960. He had his education from a Public school in Mbabane, Eswatini, St Mark's High School. He attended Ohio State University, where he earned a BSc in civil engineering. Next, he went to Atlanta University, where he got an MBA in finance.

How He Made His Fortune
The posture of Nhleko as an astute businessman is one of the most important things that has led him to great wealth. In 1994, he started the business interested in different sectors such as petroleum, telecommunications, and information technology when he launched his company Worldwide African Investment Holdings. By 2002, he became the Chairman and chief executive of MTN. It was under his watch that the telecommunications giant grew into one of the biggest in Africa.
With a reputation as one of South Africa's frontline businessmen and dealmakers, he has stakes in several companies and has held various positions, all adding up to give him his amazing net worth. He owns stakes in Newshelf 664, a company that further owned stakes in MTN. Also, he is a director with firms such as Johnnic Holdings, Nedbank Group, and Old Mutual SA.
5. Sipho Nkosi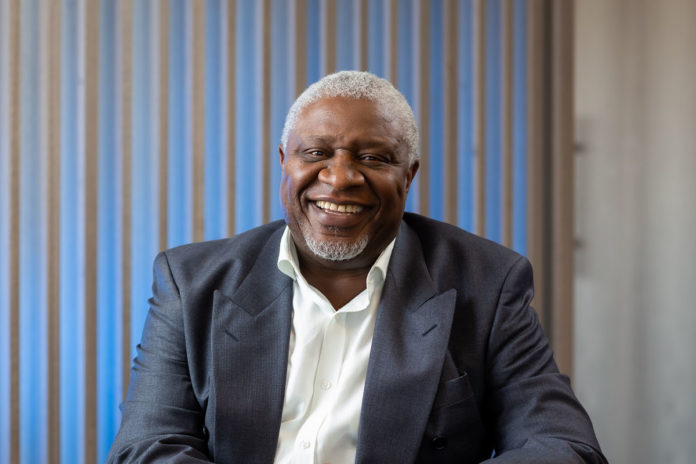 Full Name: Sipho Abednego Nkosi
Date of Birth: 29 April 954
Source of Wealth: Business
Net Worth: $117 (R1.7 billion)
The South African billionaire was born in April 1954. Sipho Nkosi has a net worth estimated at $117 (R1. 7 billion), which sees him as one of the richest black South Africans. He has made his fortune from his many businesses.
His Early Life
The businessman was brought up in South Africa, where he also started his businesses. However, he was educated at the Massachusetts University in the United States of America, where he got an MBA. Before then, he attended the University of Zululand, where he obtained a Bachelor's Degree in Economics. He holds an honorary degree in Economics from the University of South Africa. He worked with Anglo Coal, and it was there that he came to understand the opportunities that laid in the mining sector.
How He Made His Money
Nkosi has come about his fortune majorly from his businesses in the mining sector like many other wealthy South Africans. He partnered with some of his close friends to start Eyesizwe Holdings Pty Ltd. This mining company soon gained strong ground in the country, and then he would go on to found Talent10 Holdings.
He also has investments in Sasol Ltd, Exxaro Resources Ltd, and Life at Southern Life Association Ltd. At the moment, he is the President of the Chamber of Mines South Africa. He has headed at least 9 different companies.
6. Vincent Mntambo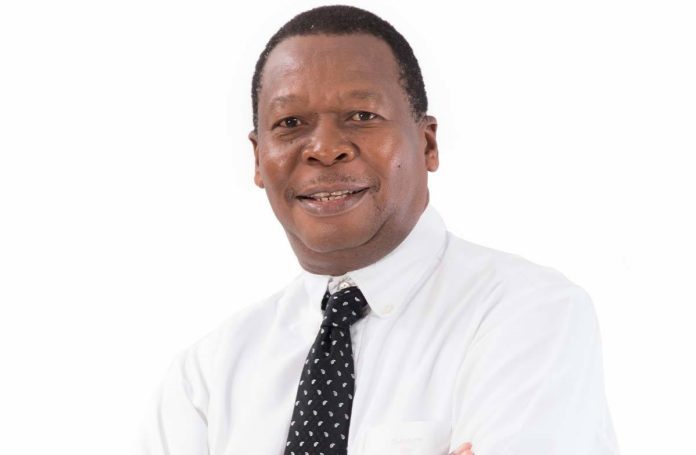 Full Name: Zwelibanzi Vincent Mntambo
Date of Birth: 17 September 1957
Source of Wealth: Various business investments
Net Worth: $69.4 million (R1.01 billion)
Vincent Mnthambo has been a leader for the better part of his life. Popular as the master dodger, a name he got during his days of anti-apartheid struggle because of how he could easily evade police, Mntambo has a net worth of $69.5 million, placing him as one of the richest black South Africans.
Early Life
In 1957, Mnthambo was born, and since he was a little kid, he had already started having important responsibilities that would later forge him. When he was in Musi High School in Primville, he was made the head prefect. More so, during the 1976 Soweto uprisings, he was one of the important leaders. He got his education from the University of the North West, where he obtained an LLB. He also got his Master of Law from Yale University.
How He Made His Money
His path to wealth was paved from the very lowliest of places. He started his career as a street photographer who would go to events to photograph people. On Saturday nights, he worked as a DJ from 11 pm to 5 am. He had to quit these because of his education, but he had already learned the importance of hard work.
He made his fortune from various offices he held, including the International Mediation Service of South Africa (IMSSA), where he served as regional director. More importantly, he founded two companies, including – Eyesizwe Mining and Exxaro Limited.
7. Bridgette Radebe
Full Name: Dbn Gogo Bridgette Radebe
Date of Birth: 26 February 1960
Source of Wealth: Business (mining)
Net Worth: $69 million (R1 billion)
Bridgette Radebe is easily recognized as the sister of South African famous billionaire Patrice Motsepe and the country's first lady, Tshepo Motsepe. But even more impressive than that is the fact that she is the richest woman in the country and the only woman to make the list of the richest black South Africans thanks to her net worth estimated at R1 billion.
She is the richest black woman in the country, with the next woman after her as Judy Dlamini with a net worth of R124 million, and then Nonhlanhla Mjoli-Mncube, who has a net worth of R94 million.
Early Life
The South African richer woman was born in 1960 to a father who was a teacher before becoming a businessman. She was brought up alongside her siblings. Because of their contacts with miners when their father was a businessman at an early age, she developed an interest in business and mining. She had her education from the University of Botswana.
How She Made Her Fortune
Radebe made her fortune as a businesswoman with vast investment in the country's mining sector. She threw in her hat into the business in the 1980s before starting the Mmakau Mining mining company, which is into platinum, uranium, and gold, alongside other minerals. Radebe has gained respect in the mining sector and is now the President of the South African Mining Development Association and New Africa Mining Fund member.
Because of her business acumen, she was awarded the International Businessperson of the Year Award by the Global Foundation for Democracy in 2008. She has become one of the richest women in the country and an important figure in black empowerment. A wife to the country's Minister for Energy Jeff Radebe, Bridgette is one of the first female miners in South Africa.
8. Leonard Sowazi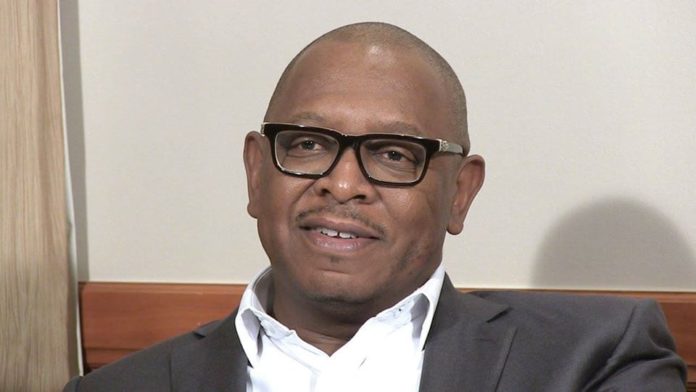 Full Name: Nkululeko Leonard Sowazi
Date of Birth: April 1963
Source of Wealth: Investment management, mining, infrastructure
Net Worth: $50 million (R726 million).
Nkululeko Leonard Sowazi may be one of those at the forefront of the South African economy. Still, he has managed to keep most details about his personal life away from the public domain. He has a net worth that is estimated at $50 million.
Early Life
Born in 1963, he went to the United States International University in Kenya, where he obtained his first degree. Then he got his graduate degree from the University of California.
How He Made His Fortune
The South African rich man made his wealth from his involvement in many businesses. He has had many years of experience in the investment sector and has been the Chairman, Idwala Industrial Holdings since 2004.
He holds many positions with various big companies, including MTN, where he served as an Independent Non-Executive Director, Litha Healthcare Holdings Pty Ltd., Kagiso Tiso Holdings (Pty) Ltd., Synchem, Inc., Home Loan Guarantee Co. NPC, and The Financial Markets Trust, where he served as chairman.
9. Mike Teke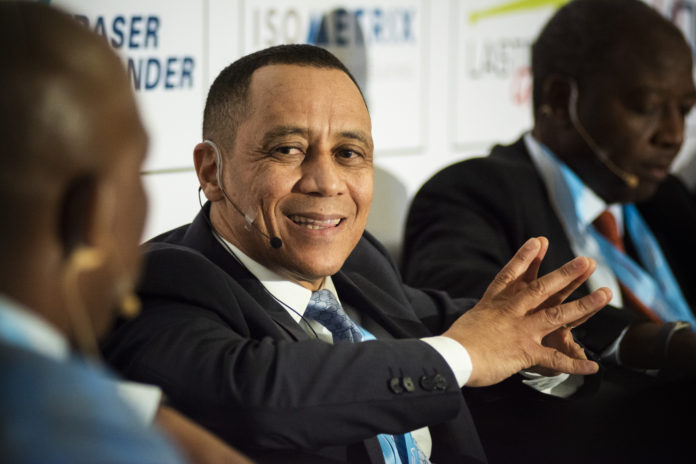 Full Name: Mike Teke
Date of Birth: 15 August 1964
Source of Wealth: Business (coal industry)
Net Worth: $42.8 million (R682 million)
Mike Teke's name in South Africa has become synonymous with the coal business in South Africa. He has handled many businesses and has always turned out very successful, thanks to which he has a financial shoulder of $42.8 million.
Early Life
A very diligent individual, Mike Teke was born in 1964. Since from an early age, he was taught the importance of diligence and discipline by his grandmother, who always told him he would be rich and healthy if he went to bed early and gets up early. He has always kept to this even during his schooling days, and when he started working, he would come as early as 6 am.
He went to the University of Limpopo and obtained a Bachelor of Education degree and then a Bachelor of Arts from the same university. Mike also got an MBA from the University of South Africa.
How He Made His Fortune
Mike Teke has built his net worth from the many businesses he has been involved in. He has an impressive CV that covers many investments. One of his most significant business moves was the purchase of  Optimum Coal with other investors in 2008. It took only a couple of years to build the company value to more than R2.7 billion. It became one of the most important sources of his net worth.
Regarded as the most important executive in the country's domestic coal business, Teke is currently the President at The Chamber of Mines of South Africa. Other businesses that his name has been linked to include Seriti Resources Holdings Proprietary Ltd, of which he is the CEO. He is also a board member of Richards Bay Coal Terminal Company Ltd.
10. Saki Macozoma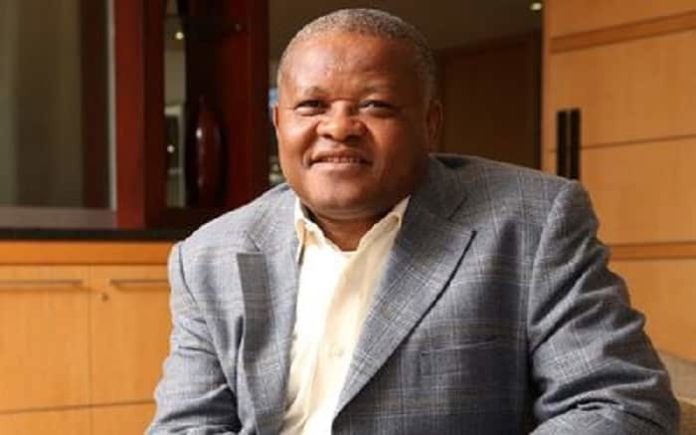 Full Name: Sakumzi Justice Macozoma
Date of Birth: 12 May 1957
Source of Wealth: Various business investments
Net Worth: $38.8 million (R565 million)
Saki Macozoma started his career as an anti-apartheid leader, and then he delved into politics after the country got its independence. He later became a businessman through which he now has his net worth that is estimated at $38.8 million (R565 million), which places him among the richest black South Africans.
Early Life
It was in 1957 that Saki Macozoma was born. He went to the University of South Africa (UNISA) and studied political science, economics, and journalism. He also attended Boston University. Because he was born during the apartheid regime, he felt it a responsibility to challenge the unjust regime, which landed him and others behind bars for five years, including Nelson Mandela. At the end of the struggle, he got involved in politics as a member of the African National Congress (ANC), but he later switched to business. He also worked with the South African Breweries.
How He Made His Fortune
Like others on the list, Saki's journey to riches was also on the vehicle of business. He was appointed a member of the board of Standard Bank. More importantly, he is now the chairman of Safika Holdings and Ntsimbintle Mining BEE. He also holds many other positions with various other important companies such as Volkswagen South Africa and Vodacom Group Limited.
Awarded the University of South Africa's Calabash award, the university's highest honor, he has been the president of different bodies such as Business Leadership South Africa and Big Business Working Group of the country's president.