It is a trite statement that Afrikaans music has been waxing stronger and stronger with each passing year. The demand for Afrikaans music as well as its global acceptance has become extensive and far-reaching, especially with the advent of social media. While at some point in its history Afrikaans was closely linked to apartheid and white supremacist ideas in South Africa, there is a gradual shift from this mindset as South Africans have begun to lead the world in accepting Afrikaans as part and parcel of their cultural diversity, especially within the music industry.
This is in no small measure due to the singers and musicians who have chosen to ply their craft in Afrikaans to help foster unity, inclusion, and love for music that is not fractured across any racial or ethnic divide while sedimenting their places in the list of top Afrikaans musicians for all time. Although playlisting Afrikaans music commercially is still a challenge in certain areas, Afrikaans musicians are not fazed by this and have kept up their message of unity and oneness; because irrespective of intention or approach, it is a fact that music of high quality, whether in English, Zulu or Afrikaans, is always able to rise above the barrier of language.
Origin and Development of the Afrikaans Language
The Afrikaans language was birthed as a result of a slow but steady divergence from the Dutch and European dialects prevalent in South Africa within the 18th century. Afrikaans, which was popularly referred to as a 'kitchen language' in standard Dutch between the 18th and 20th centuries, was unrecognized and lacked prestige or general language acceptance even within the educational system in South Africa. 
Asian as well as African slaves, workers, and peasants in no small measure aided the development and eventual spread and acceptance of this language. The population of slaves in then South Africa was largely composed of people from modern Indonesia (then the Dutch East Indies), Madagascar, India, West Africa, as well as East Africa.
The Khoisan tribe, a South African tribal clan, were more often than not used as laborers, domestic servants, and majorly interpreters. The development of Afrikaans as a separate language was largely established as a result of slaves, servants, and other people of color who had to learn Dutch as a second language, albeit imperfectly so as to better serve their white masters. 
Official Recognition and Standardization of Afrikaans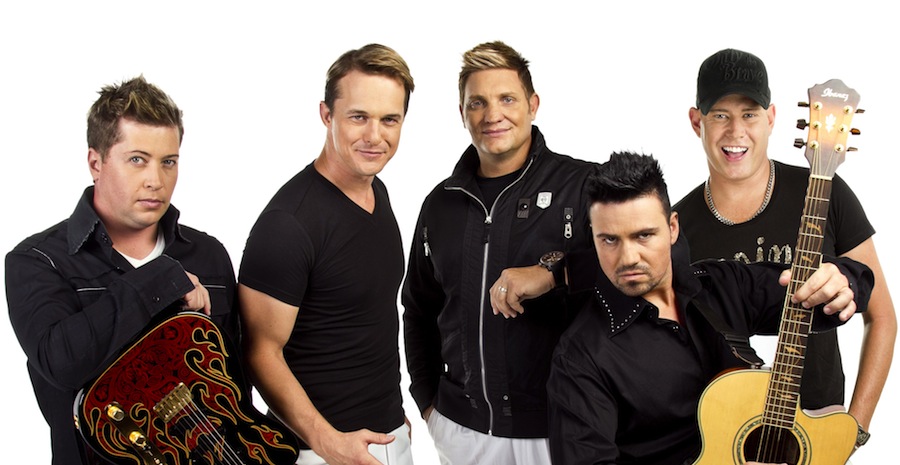 A little under 6 months into the year 1925, Afrikaans earned recognition as a distinct and separate language by the South African government as opposed to it being a corrupted or vernacular dialect of the Dutch language. Officially, the Languages of the Union Act of 1925 was passed 23 years after the Boer War II ended, precisely May 8th, 1925. This Act was passed as a direct response to the agitation of the Afrikaans Language Movement which sought recognition and standardization of the language.
At the combined assembly of both legislative chambers of the South African parliament on the 8th of May 1925, Afrikaans was declared an official language and a variety of Dutch. Although the 1961 South African Constitution broke away from this legislation recognizing only English and Afrikaans as its official language deeming Dutch to be a variety of Afrikaans. The advent of the 1983 constitution saw any mention of Dutch completely expunged from South Africa's constitution as far as language was concerned.
The Rise of Afrikaans Music
While German, French, as well as Dutch folk styles, were heavy influences on the development of Afrikaans' music, the recognition and standardization of Afrikaans as a distinct language opened up Afrikaans to the world. Elements of American country music, especially Jim Reeves as well as a concertina-led Zydeco string band were popular hallmarks of Afrikaans music in the early 20th century.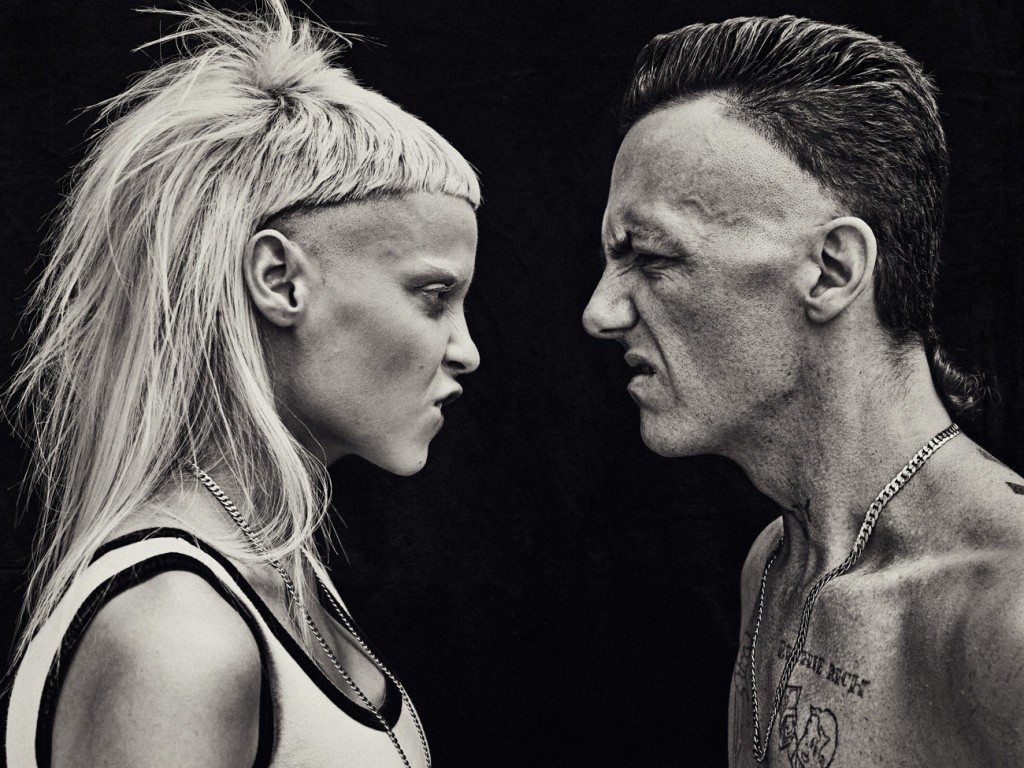 Some of Afrikaans' music most prolific acts were Nico Carstens popularly known for his expertise with the accordion; legendary pianist, singer, and songwriter Charles Segal, and world-famous multi-talented lyricist Anton De Waal. In 1973, Charles Segal and lyricist Arthur Woos were awarded for their part in the production of the country music song 'My Child, My Wife' which went on to win the coveted and prestigious South African Music Industry (SARI) award in the song of the year award category.
The South African music clime has since evolved with Afrikaans music making it into mainstream South African music as one of its biggest and most commercial entertainment exports to other countries. The sound already has some superstars including household names such as Laurika Raunch, Flaming Victory, Fanie de Jager, Koos du Plessis, David Kramer, Anton Goosens and so many more.
Afrikaans musicians have imprinted their sound in the music space of South Africa and have managed to keep evolving its melodies consequently keeping lovers of the music entertained and spellbound for decades. From the sweet gospel harmonies and melodies to the electrifying electro sound to the thumping beat of rock, Afrikaans music is still reflecting Africa till today.
Here Are Our Top 10 All-Time Best Afrikaans Music
1. Kaptein
Singer: Kurt Darren
Release Date: 11th of April 2016
Ratings: N/A
YouTube Views: 942,000
Awards Won: South African Music Award (SAMA)
Other Facts: There is a Dutch cover of the song by Bart Kaell
The album 'Uit die diepte van my hart' by Kurt Darren which was released in 2016 had a lot of great tracks on it, but the hit single 'Kaptein' stands head and shoulders above them all. The song has enjoyed massive airplay across South African radio stations and currently has close to a million views on YouTube. 
2. De La Rey
Singer: Bok van Blerk
Release Date: 2006
Ratings: 5-star rating on Amazon
YouTube Views: 2.3 million
Awards Won: N/A
Other Facts: The song is divisive and said to be inciting.
The song 'De la Rey' is a song about a Boer general during the second Boer War, General Koos De la Rey. De La Rey was recognized as one of the military's greatest leaders during the course of the second Boer war. He was a man who was strongly set in his ways and seldom swayed for anyone. He was also a foremost figure in the struggle for Afrikaner Nationalism. Some lyrics from the song resonate strongly with white Afrikaners as Bok Van Blerk in singing asks the late De La Rey to come again and lead the Afrikaners.
There has been a plethora of on-air debates as well as newspaper and magazine articles where the profound effect of this song on social gatherings has been discussed. From sporting events to schools and parties, the song by Bok Van Blerk mobilizes people as well as groups into immediate dancing and singing with various accounts even indicating that some sing the song as passionately as their national anthem. 
Bok van Blerk characterizes this song as a revolt against historical guilt which they are made to suffer as a result of the apartheid events which were perpetrated by those who came before them. Van Blerk opines that it is high time young Afrikaners stop being guilt-tripped for crimes they had no part in. 
3. Cooler as Ekke
Singer: Jack Parlow
Release Date:m3rd of December 2009
Ratings: 5-star rating on Amazon
YouTube Views: 5.1 million views
Awards Won: N/A
Other Facts: Cooler as Ekke was first released as an EP in an ice cream cone-shaped flash drive. It was a limited release featuring only 600 flash drives.
Released in 2009, Jack Parow's Rap/Hip-Hop hit track 'Cooler as Ekke' became an instant hit, getting serious and unending airplay all over South Africa and indeed across the continent. The advent of YouTube ensured that musicians could take advantage of the platform to reach a global audience and Jack Parow tapped into this and within 6 years of the release of 'Cooler as Ekke', the song had passed the three million views threshold on YouTube rising to about 5 million as at 2019. 
Jack Parow is popularly known as a South African Afrikaans hip-hop artist. The rapper has come a long way from his humble beginnings at Bellville on the Western Cape where he began his rap journey by making music for a meal of beer and burger over 15 years ago. 
4. Marilyn Monroe
Singer: Elizma Theron
Release Date: April 2018
Ratings: 3.9-star rating on Amazon
YouTube Views: 226 thousand views
Awards Won: N/A
Other Facts: Marilyn Monroe was an actual person
The album 'Hierdie Hart Barand Liefde' which was released in 2018 featured the chart-topping hit track 'Marilyn Monroe'. The song has enjoyed steady airplay across South African TV stations as well as radio stations. The song was arguably the best Afrikaans song of 2018 and continues to attract positive reviews and wide airplay to this day. Besides singing and songwriting, Elizma Theron is also an accomplished movie actress with a plethora of movie roles beneath her belt. 
5. Mal Oor Jou
Singer: Tarryn Lamb
Release Date: August 10, 2018
Ratings: N/A
YouTube Views: 3.2 million views
Awards Won: South African Music Award (SAMA)
Other Facts: Tarryn Lamb is a member of the BlackByrd band
Tarryn Lamb's debut solo album 'Mal Oor Jou' is made up of a lot of amazing tracks, however, her hit single 'Mal Oor Jou' which also featured as the name of the debut album has been a phenomenal revelation as far as Afrikaans music is concerned. The complete body of work that debuted on the 10th of August 2018 has already gone on to bag 3 Ghoema Music Awards in 2019 alone.
Just a year from the date of Mal Oor Jou's debut, the hit song had garnered over 1.5 million views on popular music and video blogging site, YouTube. 'Mal Oor Jou' also rocked South Africa's indigenous music charts pushing Afrikaans music to greater heights. Tarryn Lamb is a South African songwriter, pop singer, and actor popularly identified as the lead vocalist of the BlackByrd band. The band has won 2 Music Awards in South Africa so far. 
6. Afrikanerhart
Singer: Bok van Blerk
Release Date: 27th of July 2009
Ratings: 3.5-star rating on Amazon 
YouTube Views: 1.2 Million views
Awards Won:  N/A
'Afrikanerhart' is another massive hit song by legendary Afrikaans musician Bok van Blerk.  This track which was released under the Mozi Record Label on July 27, 2009, has already amassed over a million views on YouTube. The song was another highly successful track after his initial hit song 'De La Rey'.
7. Cookie Thumper
Singer: Die Antwoord
Release Date: July 18, 2014
Ratings: 6/10 rating on IMDB
YouTube Views: 39 million views
Awards Won: N/A
Other Facts: The group, Die Antwoord overtly portrays the zef culture or rather counter-c

ulture using vivid and sometimes disturbing imagery in its music.
This song hit the airwaves in 2014 and immediately gained wide acceptance. "Cookie Thumper", which was sung by popular South African rap group Die Antwoord which is loosely translated as 'The Answer' in Afrikaans has sent social media as well as mainstream music into a frenzy with the song racking up crazy numbers on YouTube. The group which was founded in 2008, in Cape Town by DJ Hi-Tek aka God, Ninja, and Yolandi Visser, thrives on a Zef counterculture movement in South Africa. 
8. Redgebed
Singer: Steve Hofmeyr
Release Date: 4th of October 2017
Ratings: N/A

 

YouTube Views: 100,000
Awards Won: N/A
Other Facts: All of Steve Hoyfner's contents were taken off Multichoice and DStv platforms as a result of his inciting comments and remarks. 
The Afrikaans album which was released in 2017 by Steve Hofmeyr, 'Skree', featured the Afrikaans hit track 'Redgebed'. The song is surely destined for great things as its nearly 100,000 views since its release in 2017 already gives an indication of how much of a huge success the track has fast become. Arguably the most successful musician out of South Africa, Steve Hofmeyr, was also an actor in the widely watched TV series "Agter Elke Man". He eventually produced his own TV series titled "Dis Hoe Dit Is Met Steve".
9. Toe Stop My Hart
Singer: Lianie May and Jay du Plessis
Release Date: June 2018
Ratings: N/A
YouTube Views: 2.5 Million views
Awards Won: N/A
The album 'Boermeisie' which was released in 2009 featured 'Toe Stop My Hart' as one of its hit tracks. The song has quickly become one of the most popular Afrikaans songs in South Africa. The hit song 'Toe Stop My Hart' has passed the 2 million views threshold on YouTube.
In 2007, Lainie May officially began her Afrikaans music career with the debut album 'Vergeet My Nie' which loosely translates to 'Forget Me Not' in English. She collaborated with renowned Afrikaans artiste and music star Jay du Plessis, to release the hit track "Toe Stop My Hart" which is currently one of the most widely played Afrikaans music currently.
10. Dans Dans Dans
Singer: Jack Parow featuring Francois van Coke
Release Date: 2009
Ratings: N/A
YouTube Views: 2.1 Million views
Awards Won: N/A
Jack Parow's 2010 self-styled studio album was a great body of work that saw the release of some amazing tracks. Principal among these was his hit song 'Dans Dans Dans' where he featured frontman of the Fokofpolisiekar, Francois van Coke. Closely following the success of his first single 'Cooler as Ekke', 'Dans, Dans, Dans' has garnered a huge following and positive reviews from South Africans and lovers of Afrikaans music and remains one of the most popular and widely played songs in South Africa today.
A Recap Of Our List Of 10 Best Afrikaans Songs of All Time
Kaptein by Kurt Darren
De La Rey by Bok Van Blerk
Cooler as Ekke by Jack Parow
Marilyn Monroe by Elizma Theron
 Mal Oor Jou by Tarryn Lamb
Afrikanerhart by Bok van Blerk
Cookie Thumper by Die Antwoord
Redgebed by Steve Hofmeyr
Toe Stop My Hart by Lianie May & Jay du Plessis
Dans Dans Dans by Jack Parow featuring Francois van Coke